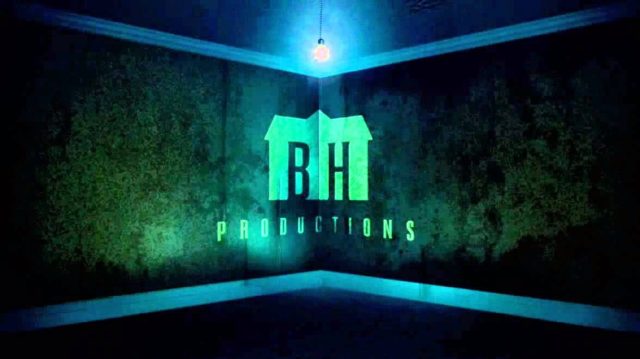 Once known for being a small-time production company that worked only with low-budget movies, Blumhouse Productions has now become one of the most successful production companies that are currently producing movies. In fact, going off their recent track record, this company is killing it in comparison to its rivals. Of all the recent horror movies released recently, 'IT' was the most successful at the box office. However, it was closely followed by three more horror movies that despite their combined budget of just $18.5million, took over $100 million at the box office in their opening weekend alone.
What is surprising is that all three of these movies was produced by Blumhouse Productions. The most successful of these was 'Happy Death Day'. It blew other recent releases, including 'The Foreigner' and Bladerunner 2049′ out of the water and showed that Blumhouse Productions is a force to be reckoned with at the moment. Here are five things you might not know about Blumhouse Productions.
1. Jason Blum is the Founder
Jason Blum founded this movie in 2009 after working as a producer. He was born on February 20, 1969, in Los Angeles. Prior to establishing his own production company, he had worked for both Warner Bros. and Bob and Harvey Weinstein. He is married to Lauren A. E. Schuker, a journalist.
2. Their First Movie was Paranormal Activity
The first movie produced by Blumhouse Productions was the low-budget film 'Paranormal Activity'. This film was produced with a budget of just $15,000. This found-footage style horror movie was written and produced by Oren Peli and is about a couple who are haunted by a supernatural presence in their home. It starred Katie Featherstone and Micah Sloat. Despite its low budget, this movie was a commercial success as it grossed $193.4 million at the worldwide box office. This led to sequels being released in 2010, 2011, 2012, 2014, and 2015.
3. Their Biggest Movie Budget was $10 Million
Blumhouse Productions is well-known for producing movies that have a low budget and many of these have had a budget of less than one million dollars. Their largest budget has been $10 million and this has been the budget for three of the movies they have produced. These have included 'Insiduous: Chapter 3′, 'Sinister 2′, and 'Paranormal Activity: The Ghost Dimension'.
4. 'Split' is Their Biggest Commercial Success
Of all the movies that this company has produced, the 2017 psychological horror-thriller movie 'Split' has been their biggest commercial success. From a budget of $9 million, this movie grossed $278.3 million at the worldwide box office. Released on January 20, 2017, it is a standalone sequel to the 2000 movie 'Unbreakable'. It is written and directed by M. Night Shyamalan and stars James McAvoy, Anya Taylor-Joy, and Betty Buckley. 'Glass', a sequel to this movie, is planned for release in 2019.
5. They Also Publish Books and Comics
As of 2015, Blumhouse Production expanded their interests to also include books and comics. So far, they have published five horror books, the first of which was 'The Blumhouse Book of Nightmares: The Haunted City' in 2015. The following year, they published 'The Apartment'. In 2017, they published three books; 'Feral', 'Meddling Kids', and 'Haunted Nights'. Their first comic was created in 2017 and is called 'Sleight'. It is a prequel comic to the 2017 drama film 'Sleight'.
Tell us what's wrong with this post? How could we improve it? :)
Let us improve this post!