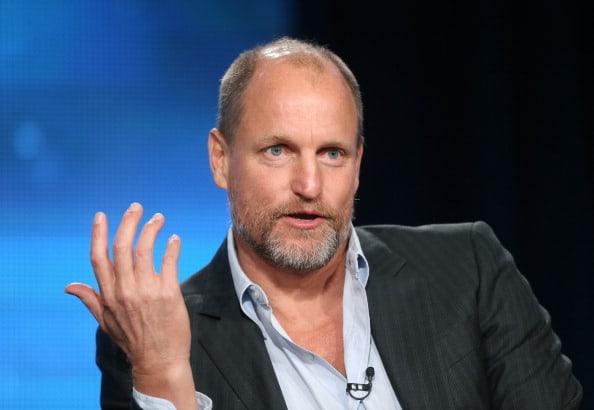 Last night I was watching Teen Wolf and with all due respect, it really bothered me watching the basketball scenes… at least without the stunt guy who played the wolf. No offense to Michael J. Fox or his teammates but come on. When you have scenes where they flip out and cheer because they make a foul shot being down by 20 in the league championship, it's kind of sad. The only actor in that movie who knew how to shoot a basketball was the guy with red hair on the Beavers. I mean even Mick, the bad guy, had zero clue how to shoot a layup. I don't know about you guys but I just can't stand that stuff. Nothing is more annoying than sports scenes with guys who clearly can't play sports. That's why I always appreciate an actor who has coordination. I mean is it so hard to cast a person who actually looks like they know how to play a sport? I guess it is. In any event, here are 10 actors who are athletically coordinated.
Charlie Sheen
Sheen was actually a pitcher in high school so it's nice to watch him in movies. In the movies Major League, Cadence, and Lucas you can see that Sheen was clearly an athlete as he's got good form on his jump shot, solid command of his pitches, and he knows how to run routes as a wide receiver.
Robert Redford
Redford had a sweeter swing than most major leaguers in the movie The Natural. Also at the very end when he's playing catch with his son, Redford clearly knows how to throw as well.
Kevin Costner
Costner also has a great baseball swing as demonstrated in Bull Durham. He also knows how to throw as evidenced in For Love of the Game. Hell he doesn't even have a bad golf swing as shown in Tin Cup. P.S. Don Johnson had a terrible golf swing in that movie.
Dennis Quaid
Quaid is a solid football type guy. In Everybody's All American he did more running than anything, but he definitely looked the part as an aging quarterback in Any Given Sunday. Also, he definitely looked like he knew how to pitch in The Rookie.
https://www.youtube.com/watch?v=0XCqc9fIGJ0
Woody Harrelson
Don't get me wrong, Harrelson had an ugly looking jump shot in White Men Can't Jump. However, he's got great dribbling skills and certainly has a ton of coordination when playing hoops. Wesley Snipes wasn't nearly as good. Although I have to say Snipes was the man in Major League and he's phenomenal with martial arts.
Dennis Haysbert
You all know him as president Palmer from 24 and the Allstate guy, but Haysbert is the man that played Pedro Cerrano in Major League. P.S. Haysbert was also in the movie Mr. Baseball as a…baseball player. Haysbert's got a great throwing style and his swing is certainly Major League worthy.
Duane Martin
Remember the movie Above the Rim? Well Martin did play college hoops so maybe this is a little biased. Still though, it's a pleasure to watch a guy who knows how to play the game. Martin was also in White Men Can't Jump.
Derek Luke
In Friday Night Lights he was the famed running back Boobie Miles, and in Glory Road he played Bobby Joe Hill. Luke has solid athletic skills and definitely has coordination on the court and field.
Sylvester Stallone or Carl Weathers
I was trying to think of boxing and Stallone definitely throws punches with a ton of coordination. Weathers was actually a football player but he's got a ridiculous amount of coordination as well. I'd like to see if Weathers could play all sports. I'll bet he could. You could also go with Wesley Snipes in the movie Streets of Gold for boxing prowess.
Maris Valainis
Jimmy Chitwood in Hoosiers. This guy's got a prettier looking jump shot than 99% of all players in basketball history.
*I'm sure I've left out some actors but these ten are pretty coordinated. Honorable mention to Wesley Snipes who was mentioned more than once here. He's a fantastic boxer and martial artist.