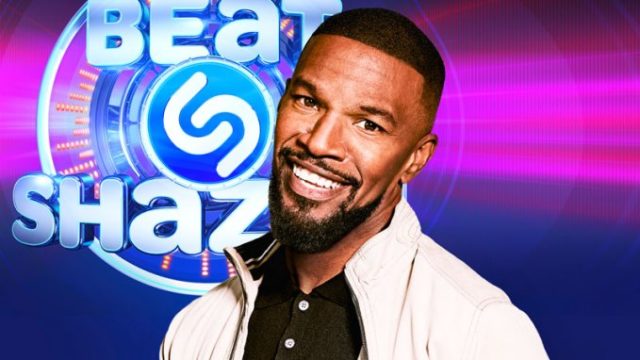 Beat Shazam is a new game show being broadcast on Fox. It shares some important similarities with Name that Tune, which should come as welcome news to its fans as well as fans of game shows as a whole. So far, its premiere managed to secure 3.64 million viewers, which is something that bodes well for its future prospects.
Here are five things that you may or may not have known about Beat Shazam:
Hosted By Jamie Foxx
The host of Beat Shazam is Jamie Foxx. In brief, he is an American actor, singer, songwriter, record producer, and comedian who can now add game show host to his long and impressive resume. It remains to be seen whether he will be able to win a Daytime Emmy for Outstanding Game Show in the same way that he has won an Academy Award for his acting and two Grammy Awards for his singing.
Five Executive Producers
On a related note, Jamie Foxx is one of the executive producers for the new game show. However, Beat Shazam doesn't have one, two, or even three executive producers. Instead, it has five executive producers in total, who are Jamie Foxx, Jeff Apploff, Mark Burnett, Rich Riley, and Lauren Zalaznick. Out of these five executive producers, Jeff Apploff stands out for having created the concept along with Wes Kauble.
Song ID
Song identification is the basis of Beat Shazam. Each time, there will be three teams with two players per team, who will compete to name the songs that they hear based on the four possibilities presented to them. Saying the right answers enables them to build up their bank while also staving off elimination at the end of each round.
The Name Is Literal
The show's name is literal. This is because the last team standing has the chance to face off against the Shazam app. For those who are unfamiliar with the name, the Shazam app is a service that lets its users ID music, movies, TV shows, and even advertisements based on the snippets played to it using a microphone. As a result, it has become one of the most popular apps out there, having been downloaded more than one billion times and used more than 30 billion times by October of 2016.
One Million Dollar Prize
It should be noted that the last round played against Shazam is much more challenging. For example, each round is no longer a multiple choice question, meaning that the players have to come up with the exact titles on their own with no other assistance whatsoever. Furthermore, should the team choose to proceed to the sixth and final question, one of them will have to step aside while the other take up the challenge, thus making matters even more challenging for them. However, just as how the challenge is greater, so are the potential rewards, as shown by the fact that beating the Shazam app on all six songs means winning the grand prize of $1,000,000.