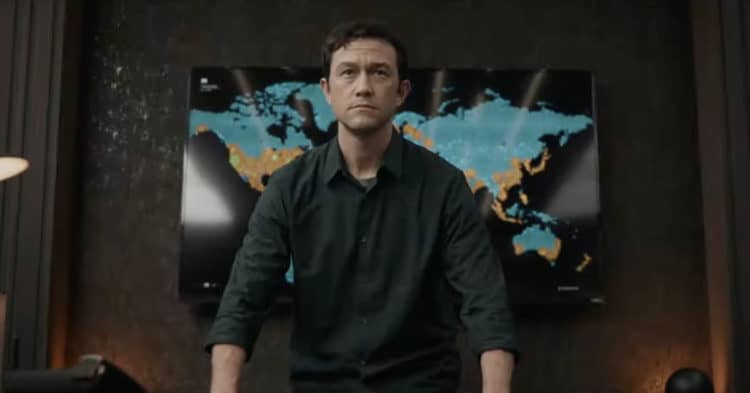 Super Pumped: The Battle For Uber is an anthology series depicting the life and controversies of the people behind the multi-billion tech empire Uber. Created by Brian Koppelman and David Levien, the minds behind the hit Showtime series Billions, Super Pumped: The Battle For Uber is based on a 2019 novel of the same name, written by journalist Mike Isaac. The book depicts the story behind Uber, from its founding to its stock launch in 2019. The first season of the series will focus on the life of Uber's co-founder and former CEO, Travis Kalanick, as well as the inner workings of the company he built. A list of excellent performers has been tapped to play roles in Super Pumped, which can be watched on Showtime. The TV network describes the show as follows: "SUPER PUMPED: THE BATTLE FOR UBER is the first installment of the SUPER PUMPED anthology series in which each season will explore a story that rocked the business world to its core and changed culture." Here's a list of cast members set to appear in Super Pumped: The Battle for Uber.
Joseph Gordon-Levitt as Travis Kalanick
Joseph Gordon-Levitt has been tapped to portray Travis Kalanick, Uber's co-founder and former CEO. A serial entrepreneur, Kalanick has worked on several projects before working on Uber. He served as CEO of the company from 2010 to 2017, but resigned after allegations of unethical corporate culture within the company. The former CEO has also been accused of ignoring sexual harassment complaints within his organization. Joseph Gordon-Levitt will be playing the former CEO. The actor has appeared in several biopics, most notably starring in the biopic Snowden as whistleblower Edward Snowden. He also high-wire artist Philippe Petit in The Walk as well as Robert Todd Lincoln in Lincoln. Other movies he's played huge roles in include 500 Days of Summer, The Dark Knight Rises, and Ten Things I Hate About You. In an interview Gordon-Levitt had with Stephen Colbert (via Mashable), he shared his thoughts about the person he is portraying, saying: "'I think he was a really exciting guy to be around actually, and there's good parts to that and bad parts to that. There's probably some people who have done some pretty bad things in the world — like the president we elected in 2016 — who was pretty exciting to be around. But just because someone's exciting to be around doesn't mean they're doing the right thing."
Kyle Chandler as Bill Gurley
A prominent Silicon Valley figure, Bill Gurley, a former member of Uber's board of directors, will be played by Kyle Chandler. Gurley has invested in various tech businesses prior to his involvement with Uber, such as Avamar Technologies, Business.com, Clicker.com, and Shopping.com. Kyle Chandler is no biopic beginner, so playing the tech mogul should be a breeze for the veteran actor. Chandler portrayed politician Hamilton Jordan in Argo, pilot Deke Slayton in First Man, and director Raoul Walsh in the TV film And Starring Pancho Villa As Himself. Some of his most prominent works include Godzilla and Super 8. A potential issue with Kyle Chandler's portrayal of Bill Gurley is the height difference. Chandler stands at 6 foot 1 inch, which is by any standard a tall height. However, Bill Gurley stands at 6 foot 9 inches, having played in the basketball team of the University of Florida.
Kerry Bishe as Austin Geidt
According to Business Insider, Austin Geidt joined Uber in 2010 as an intern and has since taken on various roles within the company. She is most notably known for ringing the company's IPO bell when Uber went public. On Super Pumped, she will be portrayed by Kerry Bishe. The 37-year-old actress previously appeared in Billions and Narcos and currently stars in the Showtime TV series Penny Dreadful: City of Angels.
Babak Tafti as Emil Michael
Actor Babak Tafti will be portraying Emil Michael, a high-ranking executive for Uber. Babak Tafti has appeared in shows like Succession and Legacies.
Hank Azaria as Tim Cook
The longtime Simpsons voice actor Hank Azaria will be portraying Tim Cook, the current CEO of Apple. A veteran business executive, Cook has served in the board for major companies like Nike and the National Football Foundation. He's also one of the few openly gay CEOs to helm a major corporation. Hank Azaria has appeared in Brockmire and A Wizard of Lies. On The Simpsons, he's best known for voicing Moe Szyslak, Chief Wiggum, and until 2020, Apu Nahasapeemapetilon.
Elisabeth Shue as Bonnie Kalanick
The mother of Travis Kalanick, Bonnie Kalanick will be portrayed by Elisabeth Shue. The actress has appeared in Battle of the Sexes, Greyhound, and Death Wish. According to Vox, Bonnie Kalanick passed away in 2017 due to a boating accident.
Uma Thurman as Arianna Huffington
Uma Thurman, best known for her kick-butt role in Kill Bill and Kill Bill 2, will play Arianna Huffington in Super Pumped. Huffington is the founder of the Huffington Post, one of the most popular websites of the last decade. In 2016, she stepped down from her position at Huffington Post to start a new project called Thrive Global, a startup that aims to provide behavior change technology. Thurman has also been quite busy with her career, appearing in many TV and movie projects over the years. Most recently, he appeared in the family comedy The War With Grandpa, starring Robert De Niro, Christopher Walken, Rob Riggle, and Cheech Marin. In an interview with Pinkvilla, Thurman explained her thoughts on playing Huffington in the series. "Well, I think that's actually the challenge. She's a person who has been parodied by great comedians and she's quite… I mean, I'm sure she, herself would appreciate their attempts at caricaturing her. And the kind of fine line was embracing her vivacious fullness and her… I think she's a very… she comes across as a super confident, a very… a person who broke through some form of self-acceptance. You can feel it in how she sort of accepted her accent and how she's… she has a very womanly… and she's so smart." She added, "One of my things, I, from listening to her and studying her, as I kept thinking, 'God! This person must be a bit lonely,' because she's the smartest person in most rooms. Her vocabulary alone is sort of three times the vocabulary of any average English speaking person. English was several languages down the pipe for her. So, yeah! She's just… I wanted to bring out also… I think she's extremely fun and amusing and she wields her power with a wink and a playfulness that I didn't want to miss."