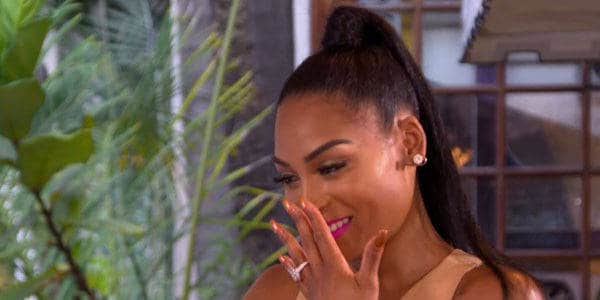 If they had women in the Army that look like Ashley Nicole Wheeler (Formerly Roberts) when I was being recruited by the Army coming out of High School, I would have been in Grenada, Iraq or Afghanistan by now. Ashley has a lot going on right now in addition to being a Captain in the Army Reserves and a professional model. Most of you probably know her from the show, WAGS Miami, a show that she was selected for in 2016. In case you are not a fan of the show, WAGS stands for Wives and Girlfriends of Famous Sportspersons, which kind of gives one of the following revealing facts away.
The thing is that Ashley is more than just some ballplayer's trophy wife, she has the drive, instinct and the heart to be pretty much anything that she wants to be. To fill you in on some of the facts that make this young beautiful and talented lady extra special, we decided to provide you with five things you probably don't know about her.
1. She is Married to NFL Star Philip Wheeler
While you may have guessed that Ashley is married by now, you probably don't know who. She is actually married to her long-time boyfriend and NFL standout, Philip Wheeler. Wheeler, who played for the Atlanta Falcons last year and appeared in the Super Bowl, is now playing for the Arizona Cardinals. Man, how fast things change in the NFL. This past offseason was immensely busy. The two have been together for over seven years, so this is definitely not some fling or flash in the pan occurrence. This also clarifies that she is in it for the long haul.
2. She is the Mother of a Handsome Son
Ashely and Philip Ashley and Philip also have a young son who serves to anchor and solidify their relationship. Outside of the love that they share for one another, their love for their son, Duece, is the glue that holds them together through the most difficult of times. It is in watching Ashley with her son that you can sense her humanity and maternal instincts. In this country, beautiful women are so easily objectified that it can be difficult to appreciate the inner beauty and warmth that many of these stunningly attractive women possess. The fact that she has been with Wheeler so long speaks volumes to her depth.
3. She Rocks on Instagram
You know that you have made in the world as a celebrity when you become Instagram famous. She currently has over 130,000 followers on Instagram. Instagram is rapidly becoming the measuring tool of an individual's popularity. I guess, in a certain kind of way, Instagram can be viewed as the popularity index of the universe. I am not sure what the exact number is to become Instagram famous — I have heard everything from 1,000 to 10,000 — but whatever it is, she has definitely exceeded it by leaps and bounds and her fan base is still rapidly growing.
4. She Enjoys the Simple Things
It is easy to make the postulation that these beautiful celebrities adore all of the glitz but in many cases, they actually have a strong bent toward the simple things in life. Ashley recently made a big splash when she sort of made a big deal about the fact that her lifestyle is about so much more than glamour and glitz. It was during a common discussion and the conversation was constantly focused on the things that the public sees, but Ashley pointed to the fact there is so much that goes on behind the scenes that she gives far more gravity than what is seen by the public.
5. She Was Initially Had Apprehensions About Being on the Show
Ashley admits that when she was initially approached about joining the show, she had apprehensions about being on the show. One of her primary concerns was that it would negatively impact her relationship with Philip, but after discussing it with him and considering how it would impact her son, she decided to give a go. The decision has turned out to be a good one for her career, as she has rapidly become one of the most popular members of the show's cast. She openly admits that she is glad that she did not allow her initial concerns to deter her.
Save
Tell us what's wrong with this post? How could we improve it? :)
Let us improve this post!