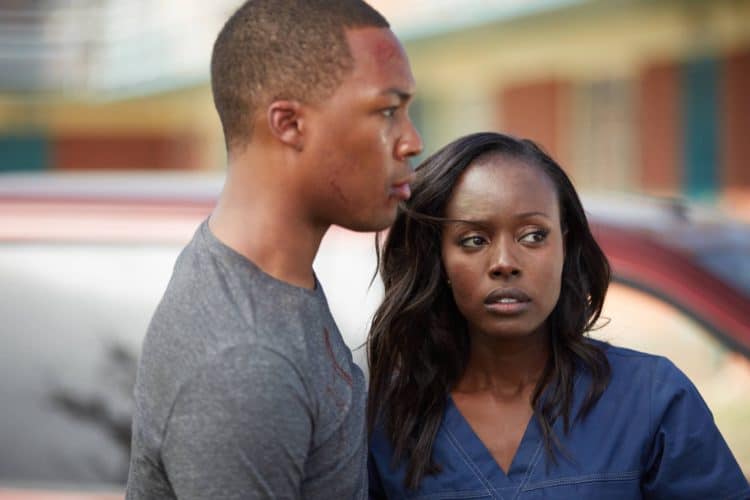 Anna Diop, born Mame-Anna Diop, is an actress who was born on February 6, 1988, in Senegal but has lived in America since she was six years of age when her family moved to Houston, Texas. She has described her country of birth as one of the most beautiful places on earth. She made her television debut in 2006 when she appeared on 'Everybody Hates Chris'. Since then, she has appeared on many television series including many roles in which she has been a regular cast member. Some of the roles for which she is best-known include Rose Arvale in 'The Messenger', Nicole Carter in '24: Legacy', and Starfire in 'Titans'. Here are five more things you might not know about this American actress.
1. She Has Appeared in Three Short Films
In addition to the television series in which she has appeared, Anna Diop has also had roles in three short films so far in her career. The first was 'Second Date Roxy' in 2011 and Diop played Layla Tase in this short film. In 2013, she played the part of Angela in a short film called 'While Expecting Cassius'. In the same year, she played the character Laila in the short film 'Double Negative.
2. She Has Studied Muay Thai
For two years, Anna Diop studied Muay Thai. This is a combat sport that is similar to Tae Kwon Do and kickboxing. It is known as the 'art of the eight limbs' as it uses many parts of the body, including the shins, the fists, the knees and the elbows. It is a discipline that is both physical and mental. Anna Diop has described herself as a tomboy who loves sports, so Muay Thai is an activity that suits both her personality and her interests.
3. She Loves Pizza
In interviews, Anna Diop has often talked about her love for pizzas and has listed it as her favorite food above all others. When describing her perfect day, she has said that she would love to swim in the sunshine and then hop out of the pool to eat pizza.
4. She Used the Television to Learn English
When she moved to Houston as a child, she could not speak English and she needed to learn to fit into the community and access education. She learned the language by watching reruns of 'Three's Company'. It was a sitcom aired on ABC between 1977 and 1984 that was based on a British sitcom called 'Man About the House'. 'Three's Company' starred John Ritter, Joyce DeWitt, Suzanne Somers, and Norman Fell.
5. She Supports Charities
There are many issues that Diop is passionate about and it is for this reason that she is involved in several charities. Diop is particularly interested in supporting charities that support disadvantaged children. She works with the American Institute for the Prevention of Blindness. She is particularly keen to support their work in maintaining libraries in Kenya for blind children. Another organization she supports is Hippo Life. This non-profit organization aims to encourage art in inner city schools.
Tell us what's wrong with this post? How could we improve it? :)
Let us improve this post!