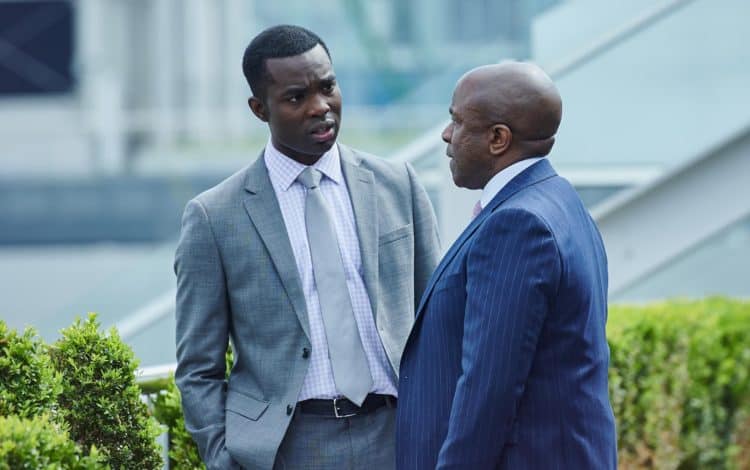 For some actors, working their way through the ranks takes a very long time. In Paapa Essiedu's case, however, he came out of the gate swinging and he hasn't let up at all. Since making his on screen debut less than a decade ago, Paapa has shown exactly why he deserves every single opportunity he's gotten. The last few years have been especially big for him and he has appeared in several successful TV series including I May Destroy You and Gangs of London, both in 2020. While Paapa has already covered a lot of ground in his career, he has a lot more to share with the world.Keep reading to learn 10 things you didn't know about Paapa Essiedu.
1. He Wasn't Interested In Acting At All As A Kid
There are countless stories from successful actors about how they've loved putting on performances since they were in diapers. Paapa's story is a little bit different, though. He didn't grow up wanting to act and he wasn't involved in any youth theater programs.
2. The TV series Fallout Inspired Him To Act
He not have been interesting in acting during his childhood, but he can still remember one of the moments that made him feeling like acting was what he wanted to do. While talking to Den of Geek he shared that the TV show Fallout is what really inspired him to consider acting.
3. He Considered Going To Medical School
Even after Paapa developed an interest in acting, his goal was to follow a completely different path entirely. He was planning on becoming a doctor until he finally realized that he couldn't resist the urge to act. The situation is truly a win/win for Paapa because even though he isn't a doctor, he can always play one.
4. He Loves To Read
Paapa's days in school may be over, but that doesn't mean he's given up on learning. He is always seeking new information and reading is one of the best ways to obtain it. Although his schedule doesn't allow for much free time, when he does get some he enjoys using it to catch up on a good book.
5. He Has A Great Sense Of Style
Sometimes getting up and putting on something you look good in can be the perfect confidence boost. Paapa loves fashion and uses it as a chance to keep the world a glimpse into his personality through his clothing. No matter what the occasion is, Paapa knows exactly how to put an outfit together for it.
6. He's A Fan Of Atlanta
Not only is Paapa an actor, but he's also a fan. He told Den of Geek, "I would really love to be like any of the central three in Atlanta. Donald Glover's character or LaKeith Stanfield's character or Brian Tyree Henry's character, I just think they're unique and funny and unprecedented on television – the fact that they're allowed to be abstract and weird and black and famous and rich and poor. Amazing three dimensional characters."
7. He Studied At The Guildhall School of Drama
Once Paapa made his mind up that acting was the path he wanted to follow, he decided to apply to Guildhall School of Music and Drama. Unfortunately, his experience there wasn't the best and he told Independent that he often had to deal with racism. On the bright side, however, it was at at Guildhall where he met and became friends with Micaela Coel. The two would eventually work together on I May Destroy You.
8. His Mother Passed Away When He Was Only 20-Years-Old
Paapa has had a lot of bright moments throughout his life, but he's also had some lows. When he was just 20-years-old, his mother passed away after a battle with cancer. While talking to Independent he said, "She was easily the most important and inspirational person in my life, and the real driving force behind everything I'd achieved up to that point."
9. He Isn't Afraid To Speak His Mind
Throughout his career, Paapa has been very vocal about his stance on various issues such as prejudice within the entertainment industry. Standing up for what you believe in isn't right, but Paapa has never been shy about making his thoughts and opinions known.
10. He's A Big Believer In The Importance Of Self Care
Working as a professional actor can be very demanding and it can be easy to forget to check in with yourself and make sure your needs are being met. Paapa tries to be mindful of this and the pandemic reminded him of the importance of taking care of himself.