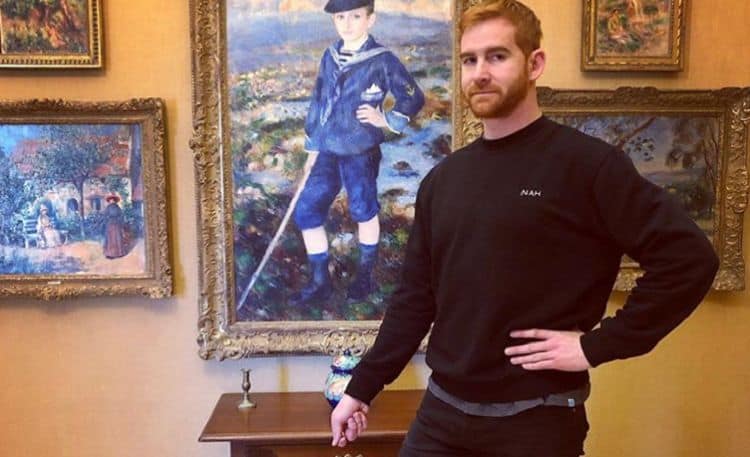 Andrew Santino is a popular stand up comedian and this is what he is best known for. Fans of his comedy will remember his performance in "Who Gets the Last Laugh" among others, but there are lot that people may not know about him. He is a versatile professional in the entertainment industry. He's done some impressive work in his career and although fans looked forward to the debut of his Showtime comedy special which debuted June 2nd, there is much more to tell.
Here are five things that you didn't know about Andrew Santino.
1. Santino is a versatile actor
For anyone who didn't know, Andrew does a lot more than stand up comedy. He's also appeared in several popular television shows including "The Office," "Deadbeat," "Arrested Development" and "The League." He is also the voice of a character on American Dad. Unless you were reading the credits, you probably wouldn't have known that. He's also had recurring roles on "Sin City Saints," "Mixology" and "Here's the Rub." He has also appeared in roles in the films "Warren and the Disaster Artist," "Henry Poole Is Here" and will be in the soon to be released "Little Bitches."
2. He's also a producer
Andrew served as a field producer for "Who Gets the Last Laugh" for one episode in 2012 and one segment of MTVs "Punk'd." In addition to starring in "Here's the Rub," he was also an executive producer. These jobs were more behind the scenes so fans wouldn't necessarily know this information unless they took the time to research, but it gives us a better picture of who Andrew Santino really is and what he is capable of.
3. Santino is a native of Chicago
This fact is built into his newly released special "Andrew Santino: Home Field Advantage" on Showtime. He shot the special in his home town at Vic Theater. He grew up in the old part of the city
and recently conducted an interview with WGN radio to discuss his youth. He misses the city and there are times when he wishes that he could live there, but with his current status of career on fire, he's got to be where the work is being done.
4. Santino misses good Italian food
Of course, his preferences are based on the food that was available in Chicago, but there is no substitute for the Italian beef in Los Angeles. He has no problem driving to Orange County where he knows that he can get it the way he likes.
5. Andrew's nickname is Cheeto
We're sure that fans will want to know how this went down. Santino didn't get the name because he loves the popular snack food. He was wearing a pair of basketball shorts and because he is a true redhead, the hair on his legs is also red. A friend was disgusted and told him he looked "nasty." He went on further to tell hi that he looked like a dude that just ate Cheetos and wiped the dust on his legs. This is how he came to be known as "Cheeto."
Tell us what's wrong with this post? How could we improve it? :)
Let us improve this post!