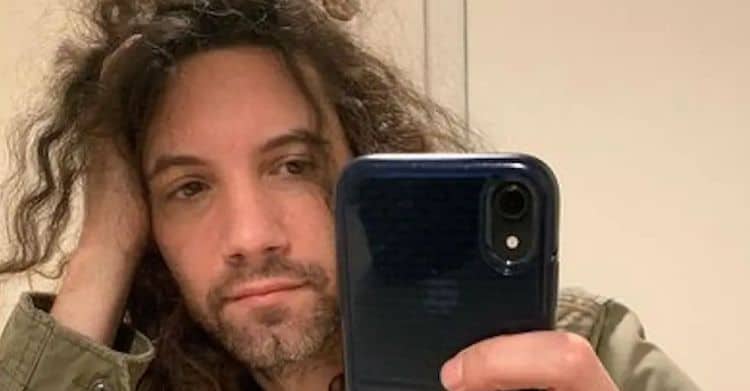 Dan Avidan has been been in the entertainment industry for more than a decade and during that time he has become well-known for a number of things. From music to acting and comedy, Dan has built a massive fan base that includes people all around the world. Although his persona is light-hearted and comical, Dan recently found himself at the center of some very serious allegations. Rumors began circulating that he 'groomed one of his fans by trying to start a sexual relationship with her when he was underage. Dan has denied the allegations and insists that anything sexual involving him and his accuser took place when the woman was at least 22-years-old. Despite his comments, the internet is already buzzing and people are still looking for answers. Keep reading for 10 things you didn't know about Dan Avidan.
1. He Studied At Boston University
Dan was born and raised in New Jersey, but he decided to head up to New England for college. He attended Boston University during the late 90s/early 2000s where he studied advertising. During his senior year of college, he traveled to France where he studied botany and epidemiology.
2. He Loves Spending Time Outdoors
Just because Dan makes his living by spending most of his time online doesn't mean that he doesn't like to disconnect and do other things. When Dan gets free time, being outside is one of his favorite ways to spend it. He enjoys doing things like hiking and exploring nature.
3. He Is In A Relationship
Dan is in a relationship with a woman named Ashley Anderson and they've been together since 2019. Although Dan has posted several pictures with Ashley on his Instagram profile, he does like to keep the relationship private to protect Ashley from being harassed by trolls. In an Instagram post announcing their relationship, Dan said, "She's helped me find a lot of balance and peace and I just wanted to say one time that I am grateful for her."
4. He Has An Account On Cameo
Since starting his career, Dan has built a very impressive fan base. Those people will be excited to know that Dan is a member of a platform called Cameo which allowed him to record and sell personalized video shoutouts to his fans. Despite having a Cameo account, he doesn't appear to be selling any videos at the moment.
5. He Loves Giving Back To Others
There are some people who believe that people in the public eye don't have a responsibility to use their fame for good, but Dan isn't one of those people. He has always made it a point to use his platform to help other people. He has become well-known for posting different charity organizations in his Instagram bio and encouraging his followers to donate.
6. He Has Jewish Roots
Dan's father was born and raised in Isreal and is Jewish. While it is very likely that Dan was raised in the Jewish faith, we weren't able to find any information pertaining to his current religious beliefs. Regardless of his personal beliefs, Dan is very proud of his family's roots.
7. He Is An Award Winner
Dan has put in a lot of work over the years, and he's always grateful when that work is recognized. He has won several awards during his career with the most recent being a 2014 Webby Award for People's Voice – Comedy: Individual Short or Episode for the video "Breaking Bad: The Middle School Musical".
8. He Has Been In Several Video Games
Dan is a man of many talents and he has never been afraid to try new things. One of those things is voice acting. He has been in more than a half dozen video games such as River City Girls and House Party. He will also be in an upcoming video game called Hex Heroes.
9. He Loves To Read
Books have always played an important role in Dan's life and he really loves to read. He enjoys sharing the books he's reading with his followers on social media and he's even started a virtual book club. In addition to traditional novels, Dan also enjoys reading comic books and graphic novels.
10. He Started His Musical Career Thanks To Craiglist
Dan's journey into the music industry is a little different from most. His musical career began in 2002 when he responded to a Craigslist ad to join a local band. Dan became the band's lead singer and also wrote several songs for the group. The members parted ways in 2005 after releasing an EP.
Tell us what's wrong with this post? How could we improve it? :)
Let us improve this post!