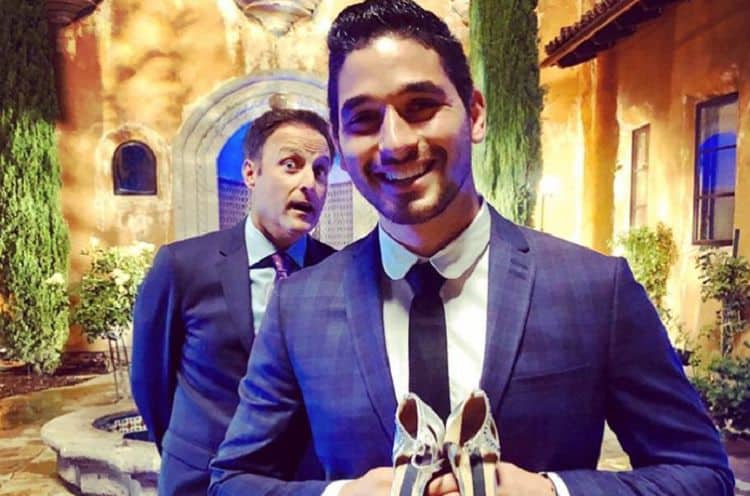 Alan Bernsten is a professional dancer from Minnesota that is at this point featured on Dancing With the Stars. The show has been popular for quite a while now and has gained a legion of fans that love to tune in and watch their favorite stars cut a rug and burn up the dance floor with the professionals that actually work for the show. Bersten was put on the cast recently after earning his spot and will be competing with the stars once again when the show returns. His skills come from a lifetime of dancing and looking up to his older brother, who was also highly competitive and kept Alan moving forward to pursue his passion. As of now it's safe to say that he not only found his passion but the right path that he was supposed to be on.
Here are a few other things you might not have known about him.
5. He's a dance instructor.
He's not just a professional dancer on the show but he's also a dance instructor at Dance With Us America. There's no question that he'll be sought after even more now that he's become a regular and he should be proud of his accomplishments. His friends and family are proud of him and have lauded him for the success that he's achieved.
4. He started dancing when he was 7.
A lot of people go through life saying they want to do one thing when they're younger and then finding out that they want to do something else as they begin to get older. That one initial thing might never fade completely but it could change and possibly need to be compromised so as to insure the individual's survival. Alan obviously did not compromise and made his dream work.
3. He's a professional dancer for Dancing With the Stars.
This is a big promotion for Alan, who was up until now more of a backup than anything. He stuck around and did what he could with whoever would have him but that's not as certain of a life as one might find with a well-established location where they can find security and a regular paycheck. The fact that the show wanted him just proves how good he really is.
2. He is very superstitious.
He's definitely the type to throw salt over his shoulder and exhibit what others might think are symptoms of OCD. That's just superstition however, and a lot of people experience it in their own way. No matter how your luck falls some people want to make certain that they're as covered as they can be when it comes to fate. You can't blame a person really, no matter if a lot of it is in their head.
1. He's a dog lover.
It's hard not to love a dog unless you're a cat person or you just don't like pets. They're always there to welcome you home and only ask for a little kindness in return. Plus, they're great companions that will love you as long as they're fed and walked now and again.
Alan's career should only be going up from this point.
Save