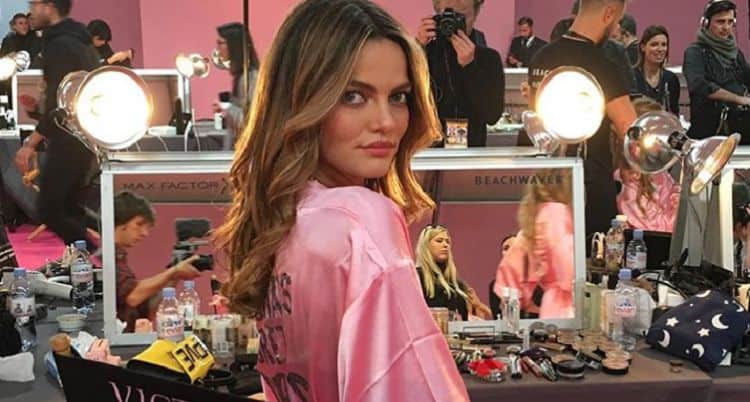 When most people think of models, they tend to think of people who don't have much to offer other than their looks. For lots of people in the modeling industry, this stereotype can feel impossible to work against. Although it hasn't always been easy, Barbara Fialho has worked hard to show the world that she has much more to offer than just a pretty face. The beautiful Brazilian model has an undeniable work ethic that has helped her get opportunities in places all over the world. Now in her early 30s, a time when many models start to wind down, Barbara is still going strong. Continue reading for 10 things you didn't know about Barbara Fialho.
1. She's Traveled All Over The World
When Barbara began her modeling career, she had no one of knowing that it would take off the way it did. Not only did it give her the chance to work with some of the biggest brands in the world, but it also gave her the chance to travel to places she may not ever seen otherwise. As a model, she has gotten the chance to work in several different countries including Japan, France, and England.
2. She Left Home When She Was Only 15
Many 15-year-olds can't even imagine what it would be like to be out in the world alone, but that was the reality for Barbara. She left home at 15 and moved to Sao Paulo to start her modeling career. Within two years, she had already relocated to New York City for bigger opportunities.
3. She's A Singer
Modeling is Barbara's claim to fame, but she's also a talented musician. She grew up playing the guitar and she's a vocalist. Over the last few years, she has shifted her focus from modeling to music and she hopes to eventually release an EP of her own original work.
4. She Said Working With Victoria Secret Changed Her Life
Barbara has worked with lots of big names over the years, but Victoria Secret is what really gave her a solid start. She told Dress to Kill Magazine, "Walking for Victoria's Secret changed my life and gave me a great platform and the ability to have more of a voice and connect with people around the world. It opened so many doors for me, both personally and artistically for my music career as well."
5. She Cried The First Time She Saw Her Victoria's Secret Photos
Have you ever cried tears of joy? If so, you'll be able to relate to the overwhelming feelings Barbara experienced when she saw photos from her first time working with Victoria's Secret. In an interview with Fox News she admitted that it still brings tears to her eyes when she thinks about it.
6. She's Married To Bob Marley's Son
Sorry to anyone out there who wasn't aware, but Barbara Fiahlo is off the market. She married Rohan Marley, one of Bob Marley's sons in 2019. The couple welcomed their first child together in August 2019. Rohan already has seven other children from previous relationships including five children with singer Lauryn Hill.
7. She Studied At Juilliard
Some people who hear that Barbara is a musician may not take it seriously, after all, there are lots of models who have tried to break into the entertainment industry as singers and/or actors. But Barbara is very serious about her craft. So serious in fact, that she started studying music at Juilliard around 2014, however, it's unclear whether she has completed her studies.
8. She Loves to Visit The Brazilian Countryside
Barbara has gotten to experience lots of cool things over the course of her career, and now she's at a point in her life where she's ready to enjoy the simple things. When she has free time, she likes to spend it relaxing with her loved ones and traveling to the countryside in Brazil.
9. She's Been In A Music Video
Even before she was pursuing her own music career, Barbara was already rubbing elbows with people in the industry. In 2010, she appeared in the music video for Cee-lo Green's single, "Bright Lights Bigger City". The video currently has more than 17 million views on YouTube.
10. Family Is Very Important To Her
The modeling industry has become known for being superficial, and that's never been a secret. However, Barbara has never been one to get caught up in all of the cameras and excitement. She has been blessed to have a strong support system thanks to her family and she has always kept them at the top of her priority list.
Tell us what's wrong with this post? How could we improve it? :)
Let us improve this post!