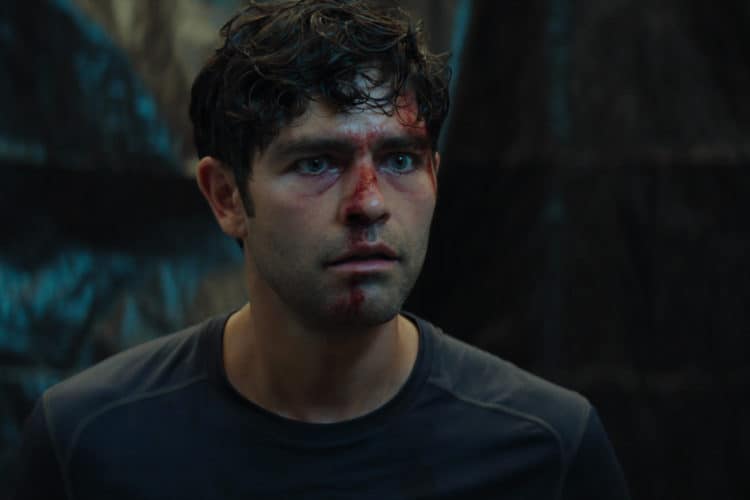 Living in the digital age definitely has its perks. People from all over the globe are now interconnected just by the touch of a screen, or a click of a few buttons. With innovation coming up at warp speed, it wouldn't be surprising to find ourselves living in a world reminiscent of the one in the old school sci-fi cartoon, The Jetsons. Soon enough, flying cars might not even be a thing of the past anymore. Out of all the life-changing discoveries that came hand-in-hand with digitalization, one that stands out is the rise of social media. The ability for people to reconnect with old friends or distant family, and be a part of virtual networks promotes inclusivity and brings forth a sense of community. This does not mean though that social media does not come with its own set of perils. It can also be a double-edged sword in the sense that people can live double lives behind the comforts of their computers. Can you fully trust the people around you? What happens when one of the people closest to you turns out to be someone totally different? All of these are explored in Netflix's upcoming miniseries, Clickbait.
Here are five reasons why the drama thriller should be on your upcoming watchlist:
5. Viewers can expect a gripping storyline that aims to put them on the edge of their seats.
The story revolves around the disappearance of Nick, a seemingly regular guy who is a family man with a stable career life, who suddenly gets abducted and whose life is suddenly in grave danger. Even though his sister and wife do not really see eye-to-eye, they are the people closest to Nick, and are at the forefront of his rescue mission. As they reluctantly join forces, they discover a side of Nick that none of them knew existed. Accusations of abuse, and even murder are suddenly hurled against them. How does this affect their relationships with Nick? Will uncovering these new revelations make them stronger or break them even further apart? Will they be able to save Nick before his time runs out? Adrenaline junkies who are looking for their next small screen adventure are in for another treat.
4. The complex characters and talented ensemble is something to look forward to.
The ensemble is led by Adrian Grenier (Entourage) who plays Nick Brewer, together with Betty Gabriel (Get Out) who plays Nick's wife, Sophie Brewer, and Zoe Kazan (Olive Kitteridge) who plays Nick's sister, Pia Brewer. Together, the three provide viewers with an in depth look on the dangers of social media, and how it can be life-altering if put in the wrong hands.
Other cast members include Phoenix Raei (The Heights) as Detective Roshan Amir, Elizabeth Alexander (The Secrets She Keeps) as Andrew Brewer, Jaylin Fletcher (Snowpiercer) as Kai Brewer, Cameron Engles (Malibu Rescue) as Ethan Brewer, Abraham Lim (The Boys) as Pen Park, Jessie Collins (Revolution) as Emma Beesley, Ian Meadows (A Moody Christmas) as Matt Aldin, Steve Mouzakis (Prison Break) as Zach De Luca, Daniel Henshall (Snowtown) as Simon Oxley, and Motell Foster (Foxhole) as Curtis Hamilton
3. The series reminds us how to be socially responsible when it comes to handling social media.
The show explores how a person's impulsive ways can turn for the worst when mixed with the openness of the social media world. Treading between a real-life persona and a virtual identity can get tricky when one's intentions aren't the cleanest. It's important to remember that being able to freely access social media channels is a privilege, and does not give a person the liberty to deceit others. In the wake of social media scams, which can involve phishing and even hacking, creating and practicing social awareness is of utmost importance. After all, prevention is always better than cure.
2. The message of the story is relevant in today's society.
It's always interesting to encounter a show that focuses on the role of social media in one's lives. As the characters come into terms with Nick's true identity, viewers also come to realize that peoples' portrayal of their social media lives might not always be true. This may be the reason why online scams, such as catfishing, has been on the rise in the recent years, and has even become the subject of a few reality shows. In the world of social media, what you see is not always what you get. It always pays to be one step ahead.
1. It hits Netflix in a few weeks
Netflix first announced the production of the limited series back in August 2019. Pre-production already began in late 2019, but the onslaught of the COVID-19 pandemic pushed back some shooting schedules. The series, which is shot in Melbourne, Australia, finally resumed shooting in November 2020, and is set to be released on Netflix by August 25, 2021. Viewers will get to enjoy 8 episodes of mystery and madness. Let the countdown begin.
Tell us what's wrong with this post? How could we improve it? :)
Let us improve this post!