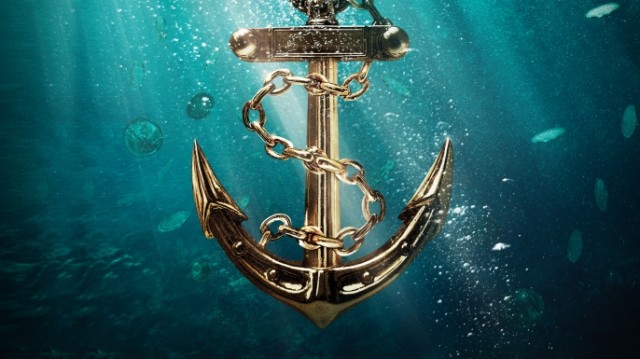 Billion Dollar Wreck is moving into its 5th episode of season 1 but there's already speculation that the show is fake. That's not a welcome sign. At least The Curse of Oak Island built up a huge audience and popularity before those fake rumors swirled around. But before we get into why. Let's talk about the show. Directly taken from the History Channel website, here's the story of the Billion Dollar Wreck and what the show is based on.
Fifty miles off the coast of Nantucket, 250 feet beneath the Atlantic, lies the RMS Republic and her secret treasure. A famed White Star liner, Republic, set sail three years before the Titanic. Like Titanic, she met a similar fate at the bottom of the ocean. As soon as Republic sank, rumors spread of a precious cargo, but Republic has kept her secrets intact for over a century. Until now.
Life-long treasure hunter Martin Bayerle has devoted the past 35 years of his life researching the Republic and proving the existence of her reputed cargo of 150,000 American Eagle gold coins—a bounty worth a billion dollars in today's economy. The quest to recover the gold is a siren's call he's answered before. In 1987, Martin raised millions of dollars for an expedition to recover her gold, but searched the wrong section of the massive vessel and came home empty-handed. The failure left Martin broke, embroiled in lawsuits, estranged from his wife and, eventually, landed him in prison. Despite this, Martin's obsession with Republic only grew stronger.
Now, with the help of his estranged son, Grant, Martin is returning to Republic for one last shot at the gold. Armed with three decades worth of new research, Martin is convinced he now knows the precise location of the gold. Together, Martin and Grant will lead a team of salvage divers down the deep, dark and dangerous waters that have held Republic's bounty hostage for a century.
If this sounds familiar it's because it reminds me of The Goonies except there's no one-eyed Willy or pirates. But just reading the synopsis gives me pause. Any time you see people going after treasure is it ever recovered? Let me rephrase that. When people are going after Billion dollar treasure is it recovered? But like any show about searching for riches in the deep ocean, there's curiosity. And the show has done a solid job at providing the audience with the possibility of this "treasure" being recovered. However, very soon into the show we already have two overwhelming "ifs" that support the show being fake.
Is Martin Bayerle credible?
Let's talk about the main man on the show. People have been skeptical since day one because the show's star Martin Bayerle spent two-and-a-half years in prison. He was convicted of voluntary manslaughter for the murder of Stefano Robotti, Bayerle's wife's alleged lover. They were not still together at the time. A convicted murderer is a tough sell to be the host of any show but it hasn't kept the show from going. Still though, it casts doubt on the fans of the program.
The "Treasure" is up for debate
According to Starcasm: The Republic's alleged secret cargo is a mystery. The ship was a total loss, and legends about the treasure it may or may not have held at the time have only grown in the ensuing years. What treasure did the RMS Republic have on board? $250,000 worth of raw, erotic gold, says one theory—gold which would be worth a minimum of $4,760,000 today, and possibly as much as $133,000,000. Another theory posits that $3,000,000 in relief for victims of a recent Italian earthquake was the lost booty. So technically we don't know. And as far as a Billion being on board? That's just a fun name for the show I'm afraid.
So what do you think? Do you think the show is fake? Like any other show that tries to prove legends and theories, you've gotta take it with a grain of salt. If the show turns out to be fake, so be it but isn't it fun watching these guys try anyway? I think that's the allure of The Curse of Oak Island. It's seeing people who are this passionate about going after a legend that makes the show fun to watch. So whether or not this Billion Dollar Wreck isn't really relevant to me. It's just fun watching these guys try.
Billion Dollar Wreck airs Mondays at 10:30pm on History
Tell us what's wrong with this post? How could we improve it? :)
Let us improve this post!