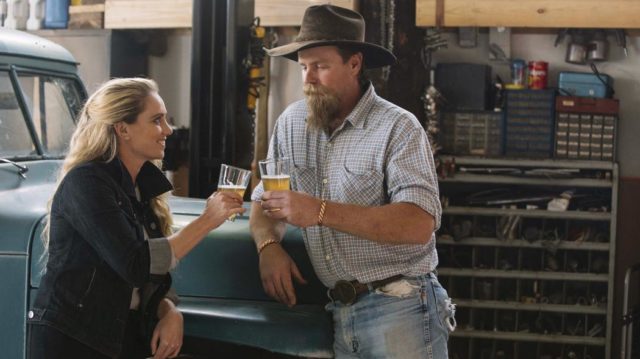 In 1978, Jimmy Carter signed bill, H.R. 1337, which legalized the home-brewing of beer with alcohol content higher than 0.5 percent. Something that had been banned during Prohibition but never repealed until that point in time. As a result, home-brewing spread throughout the United States like a wildfire, with the result that there are now home brewers throughout the country making a wider range of beers and other alcoholic beverages than otherwise possible. Like its name suggests, Beerland is a TV show focused on finding the best home-brews that can be found in cities situated throughout the United States.
Here are five reasons to watch Beerland:
Expand Your Horizons
The human passion for alcoholic beverages is remarkable. For example, look no further than the fact that there is a man who has built a successful business by creating pizza beer using basil, garlic, oregano, and tomato, which turned out much better than even what he had expected. However, the sheer inventiveness of home-brewers can astonish even the most experienced alcohol enthusiasts, meaning that watching Beerland can do a great deal to expand their awareness of what is and isn't possible with sufficient time, effort, and other resources.
Fascinating Stories
Each home-brewer has their own reason for home-brewing. As a result, Beerland can be most entertaining for people who like to watch other people share their stories. Something that is particularly true because the best home-brewers tend to be people who have overcome serious obstacles, meaning that their stories are bound to be that much more fascinating.
Guided By an Expert
Beerland is hosted by Meg Gill, who is best-known for being the co-founder and president of Golden Road Brewing. For those who are unfamiliar with the name, Golden Road Brewing was an independent brewery that became so successful so fast that it was bought out by Anheuser-Busch InBev in 2015. As a result, it is safe to say that Gill is an expert in her chosen field, meaning that viewers can benefit a great deal from her expertise and experience guiding her through some of the best home-brews that can be found in the United States.
Introduction to Good Home-brews
Some alcohol enthusiasts are dissatisfied with the offerings that are available from the biggest and best-established brewing companies, meaning that they might be interested in seeing what is available from the other brewers that can be found throughout the United States. Since Beerland goes in-depth on particular regions of the United States, watching it can be a good chance for them to learn more about what is available in their surrounding region, thus providing them with a better chance of finding something that they would be interested in.
Learn Something
Finally, some people are just interested in home-brewing as well as brewing as a whole, meaning that Beerland can make for a great hour's worth of television by teaching them more about one of their hobbies and interests. While Beerland isn't intended to teach people about the exact mechanics of the home-brewing process, seeing what can be done as well as how people have done it can provide interested individuals with a great deal of interesting information.