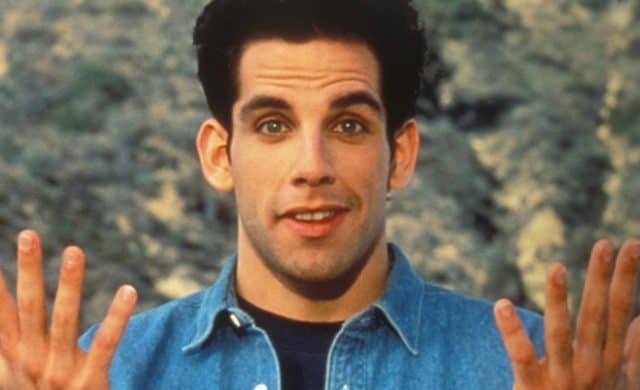 "The Ben Stiller Show" was a major influence on the future of sketch comedy programs. Ben Stiller is the well known actor, comedian and filmmaker who created classic comedy films including "Realty Bites", "Zoolander", "Tropic Thunder" and "Dodgeball". He is also the son of the long time comedy duo, Jerry Stiller and Anne Meara. Ben Stiller would create short comedic films for "Saturday Night Live" and MTV which led to "The Ben Stiller Show". The program featured sketch comedies and music videos. It lasted just 13 episodes in 1989 and 1990 but was picked up by Fox in 1992. After just 13 episodes, the second show was cancelled. Although the show was never high in the ratings, it was critically acclaimed. "The Ben Stiller Show" won an Emmy Award for Outstanding Writing in a Variety Music Program in 1993.
Here are 5 reasons "The Ben Stiller Show" was way ahead of its time.
It changed MTV
MTV was strictly a channel that showed music videos when it was launched in 1981. VJ's would introduce music videos for the top 20 pop hits of the day. Soon classic rock, alternative rock and other music videos became a part of the station's playlist. MTV signed Ben Stiller to create his own sketch comedy show in 1989. It changed the format of MTV programming. The channel was no longer limited to music videos and would go on to air reality shows and comedies. "The Ben Stiller Show" introduced videos but also provided sketches that were satirical and multi dimensional spoofing celebrities, television shows, movies and music video.
It influenced future mockumentaries
The mockumentary has been around for several decades. Woody Allen's 1983 film "Zelig" was one. Christopher Guest's 1984 "This Is Spinal Tap" is a classic mockumentary satirizing rock stars. The mockumentary is a comedy in the form of a documentary. "The Ben Stiller Show" used sketch comedy combined with the documentary format to satirize films, musicians and celebrities. The show even satirized music videos which was appropriate as the show aired on MTV. Future films were influenced by "The Ben Stiller" style of mockumentary. These include the 2000 Christopher Guest film "Best in Show" and Sasha Baron Cohen's 2006 film "Borat".
It was the first multi-level comedy show
"The Ben Stiller Show" was much more than just a comedy sketch show. The self-effacing show featured characters that were complex. The comedy sketch's featured several sub-references. This was not just slapstick humor but humor with a point. The television comedy show used satire to spoof celebrities and films including Tom Cruise, William Shatner, Al Pacino, Arsenio Hall, Bruce Springsteen and Bono among others. Movies like "Rain Man" and "Of Mice and Men" were combined with music and pop culture to create an interesting array of satirical sketches. One sketch called "The Eddie Munster Comeback Special" featured a grown up Eddie Munster who was bitter and angry. Al Lewis who played Grandpa on "The Munsters" was included. Ben Stiller also had help in some of his sketches from his parents and sister Amy.
No live audience or laugh track
"The Ben Stiller Show" did not tape before a live studio audience or feature a laugh track. Prior to this most comedies on television relied on a live audience and laugh track to create to create a feeling of community and to encourage laughter at the jokes. We don't see this used today as we have in the past. "The Ben Stiller Show" didn't need this. Its premise was not based on stereotypical jokes or punchlines. It was unique in that viewers could take it for what it was for and not what it pushed on you.
It led to Stiller's successful films
"The Ben Stiller Show" was critically acclaimed although never a big hit with the audiences. The show gave Stiller a push that he needed to create films with a new brand of comedy. "The Ben Stiller Show" would shine a spotlight on other stars who would go on to be successful in television and filmmaking. Judd Apatow co-wrote the show with Stiller. Andy Dick and Janeane Gorofalo would get noticed form their work on the show. Bob Odenkirk, better known from "Breaking Bad" and "Better Call Saul" got his start on "The Ben Stiller Show". John F. O'Donohue was a character actor who appeared on "The Ben Stiller Show". He would go on to be on "Seinfeld", "Everybody Loves Raymond" and "The West Wing".