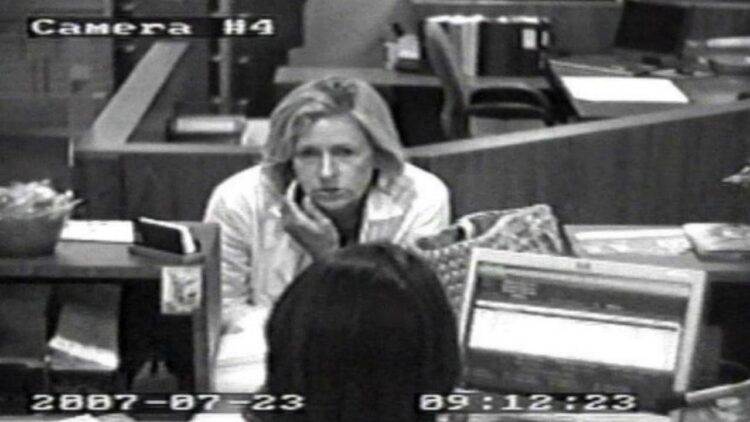 There are quite a few occurrences throughout the USA that don't get that much attention and when one notes how many news articles and broadcasts go up in an average week, it's not too difficult to figure out why. But surprisingly, looking around at the documentaries and true stories that are highlighted from time to time can be an interesting resource to lean on, especially when taking note of a story such as The Cheshire Murders. What was supposed to be a robbery turned into a murder that was followed by arson committed by two men who shocked quite a few people with this act of brutality. Steven Hayes and Joshua Komisarjevsky, the two men who were guilty of these murders, were loved and hated by quite a few people in their lives, and the opposing views of these two men were kind of tough to think about when trying to discern if they were good men that somehow broke bad, or if they were no good to start with. The different accounts that were given concerning the two made it clear that no matter who said something good about them, there were many others who stood ready to counter even the smallest shred of positivity. 
In a sense, Steven and Joshua were the monsters that people needed them to be because they'd grown into the types of monsters that even their families had trouble defending. In all fairness, a few of their family members attempted to stay positive about them and explain away the things they'd done. But one can only hear the same phrases over and over when it comes to explaining the evils that people commit. They were abused, they had a hard life, they this, they that, and so on. It might sound cynical and ridiculously unforgiving, but the fact is that these men did something that even by the standards of the movies is horrific and hard to figure out. 
The fact that Joshua is described as such a kind person by some folks, but a disturbing individual by others, created mass confusion that made it nearly impossible to parse fact from fiction and come up with a definitive look that would paint this man as a devilish character. And yet, even Joshua's attitude and general demeanor made him appear to be less of a devil and more of a misunderstood individual. Cheshire however, was under the impression that both of these men needed to suffer for what they'd done since their actions against the Petit family made it clear that something about these two simply wasn't right. The fact that people were calling for the death penalty wasn't surprising at all, but the fact that the death penalty has been such a huge issue throughout the country is kind of hard to figure out. This has been a continuing issue for many years now, as some folks feel that judging another human being this harshly is not what needs to be done, while others feel the need to show no mercy when someone decides to break the law in this manner. An even bigger push for the death penalty has to do when it comes to the fact that there is no denying that the perpetrators are guilty, even if this is blocked by those that want to be humane. 
Obviously, something like this would cause a great amount of discord in a community, and it's been a struggle throughout the country for years now when discussing why the penalty is barbaric versus why it might be the only way to protect the populace. The Cheshire Murders were brutal in a way that is not seen that often, and the impact it had on the people within the town was noticeable enough in this documentary that it's easy to understand why so many people called for the death penalty. Hearing family members call for their kin to be punished with extreme measures is a bit disturbing, but when weighed against the atrocities that were committed it does feel as though many people would agree with the call for the death penalty, which makes the fact that this punishment was abolished in the state even more frustrating. 
The Cheshire Murders is another great example of how, as a society, people can somehow justify the need to keep criminals alive, even when some of them might wish for death and even ask for it. Hearing that Steven was ready to be executed kind of flies in the face of those that would seek to advocate for mercy on his behalf, but seeing as how both inmates were kept alive and imprisoned it's fair to think that compassion is going to keep winning out against revenge, no matter if such a thing could become a bigger issue later on down the line.