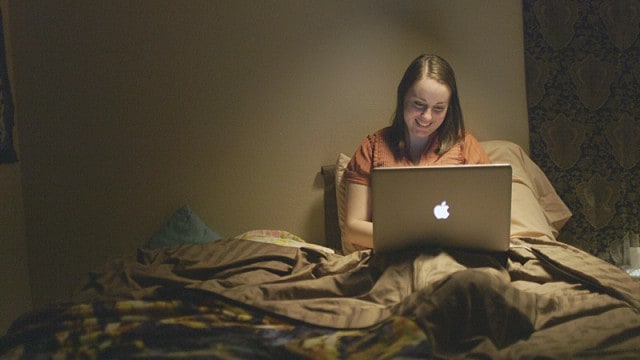 I'll admit, I'm a sucker for a well-made documentary series on television. The Jinx: The Life and Deaths of Robert Durst on HBO proved to be one of my favorite series of 2015, and Making a Murderer on Netflix captivated me completely as I binged it. When I heard that Showtime planned to release a new docuseries that would focus on the dark side of technology, I couldn't contain my excitement.
The show, Dark Net, finally premiered earlier this week, and I was not at all disappointed. This definitely isn't a series for kids.
As I said, the purpose of Dark Net, created by technology and media company Voactive, is to take a look at the dark side of technology. Specifically, it looks at how technology is being used these days in ways that probably weren't anticipated. In a lot of ways, it's like if Black Mirror were real (and it's absolutely as terrifying as that idea sounds). The first episode, titled "Crush," focused on the dark use of technology in relationships. In particular, three distinct stories are discussed. The first is the story of a couple in a long-distance relationship that partakes in a BDSM relationship through social media, smart phones, app repurposing, and other technological advancements. The second is the story of a young woman who, after splitting up with a boyfriend, is tortured through "revenge porn" websites. Her story also involves a strong and unsettling use of cyber-stalking. The final story is that of a young man who, along with countless others around the globe, is in a romantic relationship with a virtual pet-like girl from a Japanese love-sim.
Through the stories presented in "Crush," we're able to learn, for better or worse, how technology is changing even the way that we engage in romance. While some of the lifestyles presented seem foreign to the population at large, it's impossible to deny the fact that these things really are happening and are only possible because of where we are with technological advancement. The thing that I like most about Dark Net is that it's free of judgement. The lifestyles are presented in a completely factual way that, while bias obviously exists, never attempts to cast judgement on any of the individuals involved. The episode also attempts to teach you about possibly unknown aspects of our everyday tasks, such as the fact that a large percentage of apps that we use on our smartphones have access to locations, usernames, browsing history, and more. The creators of the series never try to say that something is right or wrong, but they are trying to make you more knowledgeable of the things that you do through the lens of fringe groups and experiences.
Dark Net always appeared to me to be something that would engage the mind and open up conversations that really need to take place, and, if "Crush" is an example of the quality of the series, it looks like that's going to be exactly what we get. The series premiere has set a high bar for the rest of the season to reach, but I'm hopeful that we won't be disappointed.
Dark Net Season 1 Episode 1 Review:
Summary
Showtime's new docuseries 'Dark Net' premieres with a thought-provoking episode that makes you question our reliance of technology in relationships.