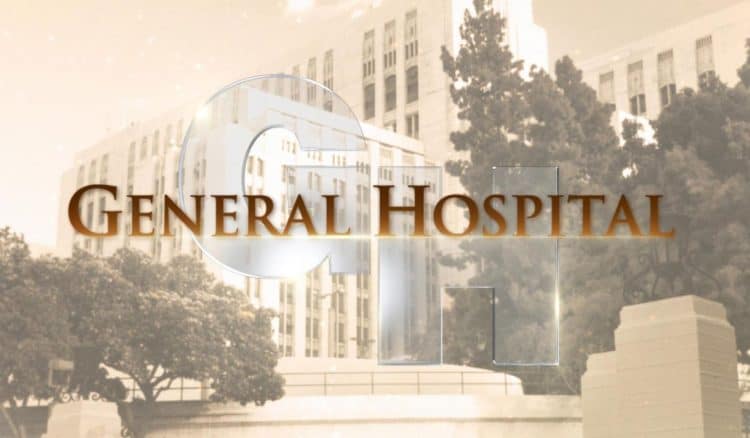 General Hospital fans are constantly wondering when there will finally be a year that is not dark and horrible and awful. We don't know that it will come soon, of course, but we are hopeful that 2021 will bring a little bit of light at the end of a very dark tunnel of sad years for the people of Port Charles. It's been so long since anyone has felt true happiness around here. We don't think 2021 will be without any dark moments, of course, but we do hope that the writers of the show give everyone a little grace and bring some positive moments into the light. We may not be entirely sure this will happen, but we do have some thoughts going into 2021 about what we think might happen.
A Julian Return
He's gone. He's dead. His body will not be found. We know this because he will return in 2021. He has so much unfinished business in Port Charles. He has family and his home and his business here. He might take some time to hide out and fake dead when he realizes that he's alive and that this is a new opportunity for him, but it will all work out in some capacity. We have a feeling that it might not be the return we thought we might see, but we do know that it will be nothing short of exciting when he does come back.
Maxie's a Single Mother
Peter won't be around much longer. He's spent too much time lying and hiding things and scheming behind her back, and there is too much for them to deal with right now. There is no chance at all that things will work for him, and there is every single chance that Maxie will never find happiness with him. She will go into labor. She will have this baby. He will either not be there at all because something tragic happens to him while she's in the hospital, or she will have him around for a few good weeks of happiness and then something awful will happen to him. She won't see it coming, of course, and it will cause so much sadness and heartbreak in her life that she won't handle it well.
A Love Triangle
It's got to happen. We know that Willow and Michael are developing feelings for one another, but she's always loved Chase. She now knows that he never cheated on her with Sasha and that it was all a scheme to get her to marry Michael so that he could get his son back and she could be a form of a mother to a baby after losing her own, but they are falling for one another and their little family. Of course, there is always Chase, and she cannot just erase those feelings. It's going to be love triangle city around here, and it almost makes us so sad for them. We like them together, but we know where her heart lies.
A Carly Sonny Divorce
These two have had too many ups and downs in the past few years. They've been together. They have not been together. They have been in such a situation more than one time, and we just don't see their marriage making it work even when they do make it work. Don't get us wrong, of course; they will end up back together, but we do predict that 2021 will bring some ugliness to them and their family. Too much has happened for them to be good together. Too much has happened for her to be comfortable with him this year, and he can try to fight for it all he wants, but she has something to do in her life. She has to get through her own emotions before she can continue to find a way to get him through his.
Nik and Ava Will Divorce
We don't think this will happen because they want it to happen. We think this will happen because they are doing everything in their power to make sure that they don't have feelings for one another. They are trying so hard to ensure that they don't get caught up in all the things that are going on in their lives that they are not going to be able to handle it. They know that they have feelings for one another and that this marriage of convenience is more than that, but what is about to happen to them might be more than they can handle in the moment. Will they get it together, or will they finally cave? We have a feeling a divorce is imminent, but potentially not permanent.