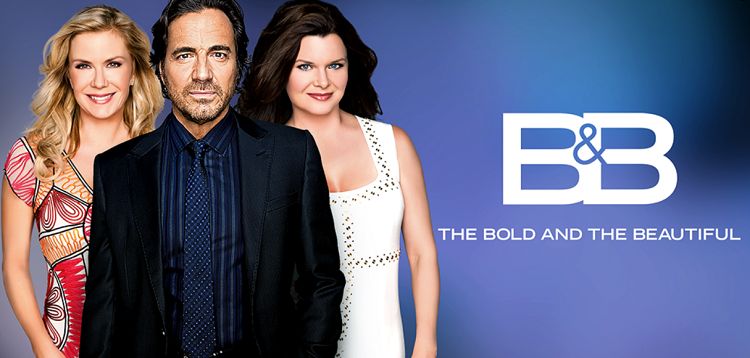 It's difficult to believe a brand-new year is here when 2020 was simultaneously the longest year in the history of forever as well as so quick to pass. The people over at The Bold and the Beautiful are gearing up for a brand-new year filled with dramatics and over-the-top story lines, and we have a few predictions of our own. We thought 2020 was filled with the craziest of the crazy, but we have a distinct suspicion that 2021 is going to bring the heat. We all need something to look forward to; something good and something entertaining in our lives, so why start here with a few of our favorite predictions for the new year? We have some big ones.
Thomas Breaks Up Brooke and Ridge's Marriage
Yes, we see this happen. You see, they are together, they are happier than they've ever been, and they are making some choices that are good for one another. Their kids always get in their way, and they always side with their kids. But, with Thomas facing serious health issues and a surgery, he needs to be close to home for his recovery. With Brooke open to allowing him to recover in her own home with his father, she's seeming like the best of everything. But, at the end of the day, she cannot stand his kids, he cannot stand that she always puts her own kids before everything in her own life, and they will perish from this. Thomas will find a way to make it impossible for them to be happy, and we have a feeling his living in their home will break that up. Perhaps it will all be Hope-related? Let's get to that…
Hope and Thomas End Up Together
Here is where we begin to see things take a turn for the much more interesting. You see, once he has surgery and he is himself again, we have a feeling she will be spending a lot of time with him. He will be living with her mother, after all, and she has his son. They'll spend a lot of quality time together, and Hope will get to see the Thomas she once knew and adored more so than the one who makes her crazy and does everything wrong. She has such a soft heart – and she always has – and she will not be able to resist the fact that he's recovering from this, that he seems more like himself again, and that they are bonding so heavily over the kids. Their bonding will set her mother over the edge, and we believe that will set off a chain reaction of so many other things going wrong around here.
Liam and Steffy End Up Back Together
They did recently have a night together that they know they shouldn't have had. It's not the first that they spent together this year, either. They've managed to keep their intimate nights to themselves so far, but they always find their way back into the bedroom, do they not? Every single time. They have a baby together. They have a life together. They are close. And with Hope spending all of her time with Thomas if our predictions are correct, they'll have a lot more free time to spend with one another in the new year. This will make it impossible for them to not want to be together. It's been a long time since we've had a Steffy and Liam reunion that lasts longer than one night in bed, and we think we are all due.
Eric and Quinn Will Fall Apart
They're suddenly on good ground with one another again, but that never lasts. She might pretend she's learned her hard life lessons, but she will not. Something else will happen and it will remind Eric that he is not with someone who is kind and loving and all about family. Will it be when her son asks his girlfriend to marry him? We believe Wyatt will want to make it official with Flo, which will then bring Shauna into Quinn's life all the time, and that will really set the world on fire. It might be, and we might see some fireworks here. Either way, we have a feeling that there won't be much more time for Eric and Quinn to stay married, happy, and even in the same room as one another. Things will get a lot more complicated, too.
Someone New Will Come to Town
Someone new always comes to town, and we are never quite sure if the new guy (or gal) will work things out with everyone in the town or if they will make it worse. We have a sneaking suspicion that the new year will bring us a new face or two, and that those new faces will shake things up a bit. We haven't heard much from Katie and Bill lately in as much detail as we'd like, so we almost hope that it's someone who comes into LA and throws that situation for a loop. For instance, it would be magic if someone were to come into town and be a potential love interest for Bill and make Katie jealous. While we think she's making the right choices not being with a man who continues to cheat on her with her own sister, we think that the show cannot handle the fact that she's not having it.
Tell us what's wrong with this post? How could we improve it? :)
Let us improve this post!