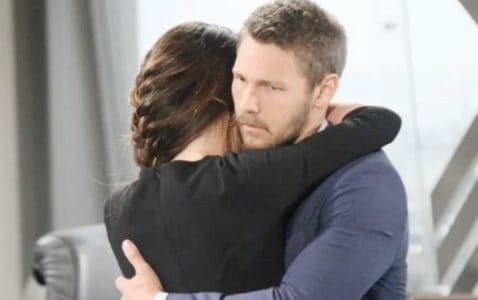 The Bold and the Beautiful fans are excited about so many things right now, and Christmas was just a lovely situation. Everyone seems to have gotten along quite well, nothing was too weird, and there was a lot of good to come from all that happened. Of course, we all know that kind of good stuff never lasts around here, and that's just that. It's going to change very soon, and we all know it.
Liam is just as happy as he can be. He's wanting a baby so badly he can't believe his wife is pregnant and they are starting their own family. He thinks Steffy seems a bit nervous because of being pregnant and having so much on her mind right now, and he feels that her feelings are all just normal pregnancy related feelings. He has no idea that she's dealing with an internal battle so bad he can't do anything to help her.
She is fearful that her baby does not belong to her husband, but that it might be her husband's brother. She has to take a paternity test, but she also has to find a way to do it without anyone else finding out. She can do it, but can she keep that kind of information a secret when she sees her doctor? We already know Bill wants her to take the test so he can be sure that he or Liam is the father — and all this while Liam has no idea it's happening.