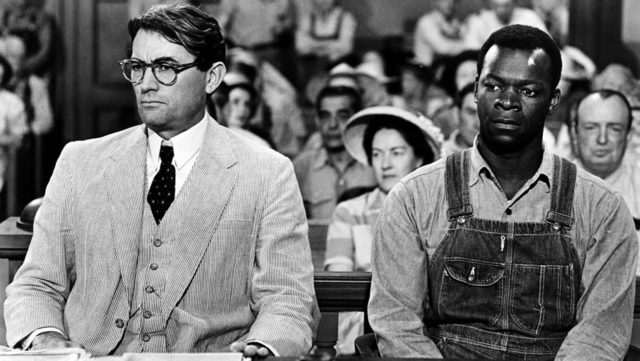 Movies can entertain as well as explain and explore serious issues. As a result, it should come as no surprise to learn that there are numerous movies about racism, which have had a significant impact on their viewers as well as the cultures that produced them.
Here are five of the most powerful movies about racism:
12 Years A Slave
Released in 2013, 12 Years A Slave told the tale of a black man who was born free in New York State, tricked into going to Washington, D.C., and then kidnapped by people who sold him into the Deep South, where he lost 12 years of his life before being able to make contact with his friends and family members through a white Canadian carpenter who he met on the plantation. For those who are disturbed by the brutal nature of the "peculiar institution" as shown in the movie, it is worth noting that it is based on a set of memoirs by the same name published in 1853.
American History X
Hatred is corrosive, meaning that it can hurt the person who hates in addition to the targets of their hatred. This can be seen in American History X, which focuses on a white man who entered into a downward spiral of racial hatred when his father was murdered by black drug dealers, which had devastating consequences not just for him but also for the rest of his family.
Guess Who's Coming to Dinner
Guess Who's Coming to Dinner came out six months after the Supreme Court struck down anti-miscegenation laws in 17 states in Loving v. Virginia. As a result, even though it is not as serious as the other movies included on this list, it merits a mention for a positive representation of inter-racial relationships that was rare in the extreme at the time, reminding us that love can triumph over hatred.
Schindler's List
Oskar Schindler was one of the Righteous Among the Nations, meaning non-Jews who risked their lives to save Jews from being exterminated by the Nazis during the Holocaust. In brief, he was a Nazi Party member who started out hiring Jews rather than non-Jews for his factories because of the lower costs of labor. Later, Schindler began shielding his workers from deportation and death, going as far as to claim exemptions for women, children, and people with disabilities on the grounds that they were necessary mechanics and metalworkers. To do so, he had to bribe official after official with food, diamonds, and other luxury goods, so much so that he exhausted his personal fortune just as the war ended. Schindler's List refers to the hundreds and hundreds of Jews who were spared from Auschwitz by being transferred to Brunnlitz in the Sudetenland through his efforts.
To Kill a Mockingbird
For Americans, To Kill a Mockingbird should need no introduction, being an important reminder for people to look past their initial impressions as well as to stand up for what is right rather than what is convenient. Furthermore, even though Go Set a Watchman has not been adapted for the movie screen, it too is interesting in that it serves as a reminder that the fight for justice is never over but instead has to be taken up by generation after generation from the hands of their predecessors.
Save