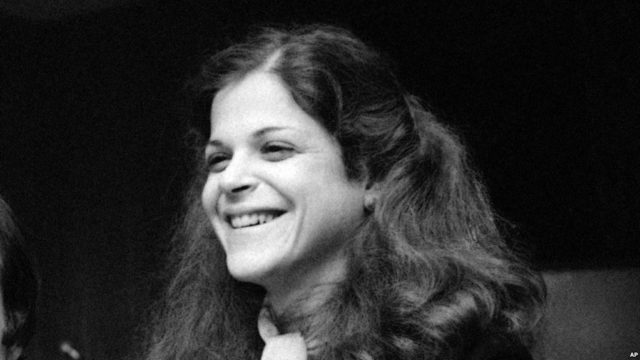 The Tribeca Film Festival will be held this year from April 18th through the 29th in New York. This is an immensely popular event each and every year, as it gives many individuals an opportunity to see films that they might not see through any other avenue. It is equally exciting for those who are directly involved with such films. This year, the Tribeca Film Festival will be opening with a very special and unique documentary entitled Love, Gilda, about the outstanding comedian and person Gilda Radner, who made a name for herself on Saturday Night Live from 1975 to 1980.
There are a lot of different reasons that you might be interested in watching this film, not the least of which involves her popularity as a comedian. With that being said, there are five more reasons listed below that are far more important. If you read on, you might get to find out more about her as a human being, as well as her penchant for being hysterically funny, even in the face of adversity.
1. Her story is unique
There are few individuals that make it to the top levels of stardom the way Gilda Radner did. As she was making her way to the top, she took the same hard knocks that everyone else takes but she never considered giving up. Unfortunately, just as she started to thoroughly enjoy success professionally and in her married life, she was diagnosed with cancer. As opposed to allowing that to reduce her to a shell of her former self, she simply dealt with it the way she had dealt with everything in the past- with humor and grace. This film tells her life story.
2. Some of the best comedians are featured
As previously mentioned, she paved the way for many other comedians to come in her wake. There are several of these comedians that are featured on this film, not the least of which include exceptional talents like Maya Rudolph, Amy Poehler and Chevy Chase. Many of these people were deeply impacted by her life as well as her death. Watching the film gives you the opportunity to see how she impacted others in the world around her.
3. It has the full support of her estate
So many times films that are made about a particular celebrity after their death are not authorized and are even opposed by family members. This one is entirely different. In fact, it was made with the full support of her estate, as they provided access to all kinds of material that was necessary in order to make this film.
4. It's told in her own voice
This is what really makes this film so unique. The film is told in Gilda Radner's voice from beginning to end. This is accomplished by the use of old home videos and voice recordings that were done over the years. It really gives the viewer a chance to see what Radner was all about and what was important to her. More importantly, it almost makes you feel like she is still right there talking to you.
5. She led the way concerning many challenges
As previously mentioned, Radner led the way in comedy for many people that came after her, just as she led the way in the cause for things like women's rights and cancer research. There were so many important aspects of her life where she took a leadership role and made her little corner of the world better for other people around her. If for no other reason, most people will be interested in seeing this film because of her kindness and determination.