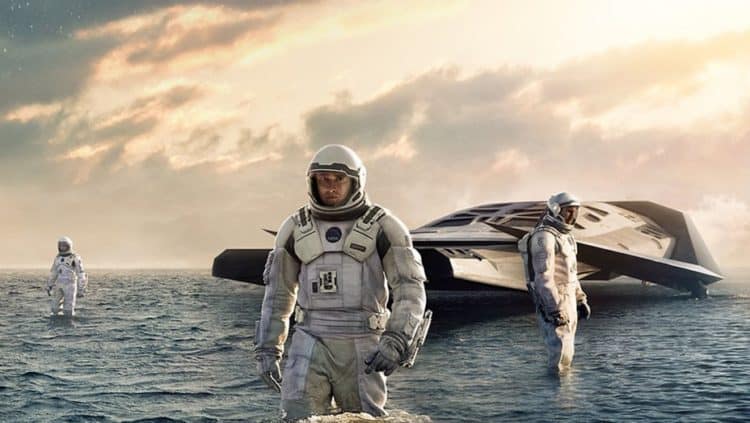 If you're a stargazer, or just love watching movies with an astronomic twist, then these five films are for you. Astronomy is one of the most popular pastimes in the world today. There are so many things that can be learned from watching the stars and different constellations as they move across the sky. These films are perfect for anyone who wants to learn more about space, astronomy, and some of the best science fiction films out there.
Contact
Contact is based on the novel by famed astronomer Carl Sagan and tells the story of a scientist who makes contact with an alien intelligence from across space. The movie stars Jodi Foster as Dr. Ellie Arroway, who discovers an extraterrestrial signal while working at the Arecibo Observatory in Puerto Rico. The plot takes place in the mid-1990s and revolves around the scientific and religious implications of making contact with alien life forms. Contact was directed by Robert Zemeckis and was nominated for two Academy Awards: Best Actress (Foster) and Best Original Score (John Williams). With the novel on which the film was based having been written by a legendary astronomer and science educator, Contact provided thrills during its premiere in 1997. Roger Ebert took note of the film's tackling not only of a potential contact with aliens, but also with the inevitable conversations it will lead about world religions. "The strength of "Contact" is in the way it engages in issues that are relevant today, and still only rarely discussed in the movies. Consider the opposition to stem cell research, which in a sense is "pure research." Consider the politicians who disparage separation of church and state. When Ellie was asked by Congress if she believed in God, the correct reply would have been, "that is none of your business." That would have been the correct reply of any American, no matter whether they believed in God or not."
Interstellar
Interstellar is a science fiction adventure film that takes place in the near future, after Earth has suffered a global crop blight and humanity must find another planet to inhabit. The plot focuses on Cooper, a former NASA pilot who must travel through a wormhole in space in order to find a new home for humanity among the stars. Interstellar was directed by Christopher Nolan and was nominated for five Academy Awards: Best Visual Effects, Best Original Score, Best Sound Mixing, Best Sound Editing, and Best Film Editing. In addition to being a box office hit, Interstellar has been praised for its visuals and storyline. It received a Golden Globe nomination for Best Science Fiction Film, while the film was nominated for four BAFTA awards: Outstanding British Film, Best Cinematography, Best Visual Effects, and Best Sound. Both the film and Nolan were nominated for a Hugo Award in 2014.
The Martian
In 2015, Ridley Scott brought The Martian to the big screen. Based on a novel of the same name by Andy Weir, this film tells the story of astronaut Mark Watney as he struggles to survive on Mars after being left for dead during a mission. The movie is based in 2035, at a time when NASA has begun to colonize Mars. The Martian was nominated for six Academy Awards, including Best Actor (Matt Damon) and Best Picture. It received two Oscars: Best Visual Effects and Best Sound Editing. A highly rated movie, The Martian received universal acclaim from critics. A review from Ars Technica wrote: "The vastness of space has never been more vivid, even if some of the details may have irked our resident space purists. The Matt Damon-led The Martian somehow made the intricacies of growing crops in space exciting, continuing the trend of excellent science fiction that leaned heavily into the science."
Gravity
Gravity is a highly-acclaimed film that has been nominated for Academy Awards and many other awards. The film stars Sandra Bullock and George Clooney, who are both well-known actors with some incredible performances under their belts. The film takes place in outer space, where Sandra Bullock must float around in a spacecraft that is moving at high speeds. She must find a way to survive on her mission and return to Earth safely. The movie raked in awards at the 86th Academy Awards, including a Best Actress award for Sandra Bullock and Best Picture for the movie itself. While Gravity has been widely praised by critics, real-life astronauts had a few things to say about the movie's accuracy, one of whom is celebrity astronaut Chris Hadfield. While he appreciated the special effects of the movie, he criticized how astronaut behavior was portrayed, according to IndieWire. "Hadfield can look past scientific errors for the sake of cinema, but what he can't forgive "Gravity" for is depicting behavior that isn't true to real astronauts. As he explains, "Everyone on the crew, the dialogue, they're all yelling back to Houston as if Houston is going to help them right here. George Clooney is asking permission to go help Sandra Bullock. It's not astronaut behavior. It's not logical behavior. It's so execrable from actual, practical realities of space flight."
Deep Impact
Deep Impact is an end-of-the-world flick with an ensemble cast, including Elijah Wood, Morgan Freeman, Tea Leoni, and Jon Favreau. In the movie, a comet is entering the solar system and there are two disasters that could happen to Earth. One is a tidal wave, which will destroy most of Earth's coastline. The other is an asteroid strike, which would impact the entire planet with a force equivalent to about 110 megatons of TNT. Scientists have put together a plan to send a probe into space in order to deflect the incoming comet away from Earth. The film tells the story of this plan as it unfolds on-screen. Deep Impact received mixed reviews, unlike the other movies listed here, with the Hollywood Reporter writing: "It's a visually stunning movie with a bevy of personal stories undercoating it, but Deep Impact is a pretty slow-moving object. It drags considerably, and mainstream action audiences are likely to find it tedious and undeniably old-fashioned." Still, it's must-see movie for anyone obsessed with astronomy.Sandra BullockSandra Bullock
Tell us what's wrong with this post? How could we improve it? :)
Let us improve this post!