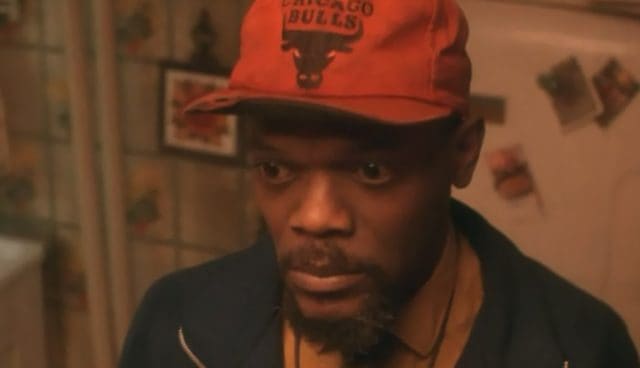 It's hard to believe that it could happen, but there are roles that Samuel L. Jackson has played in that people seemed to have forgotten. It's kind of easy to forgive since he's played so many different people throughout the years that a few of them were bound to get lost in the mix. But some of them were so great that you have to wonder why they don't stand out more than they do, while others were kind of there and gone and that's pretty much why people forget that he was ever there in the first place. Even as a bit-player though he's pretty memorable.
He could have a cameo for a couple of seconds and be memorable.
5. Goodfellas
A lot of people would tell you that there's no way that Jackson was in this film, but if you go to the credits and then find this scene you'll be able to tell them that they're absolutely wrong. You don't get to see a lot of him since he's not one of the primary stars but he's there all the same. Stacks is unfortunately one of the guys that just doesn't get a whole lot of screen time but ends up being one of the many kills that occur during the film.
4. Kill Bill Vol. 2
Rufus, he's the man. This is another film he doesn't get a lot of play in and it's odd since he's been such a key component in Tarantino films. But despite his part being short and to the point he was there and he is still one of Tarantino's regular actors as you can see throughout several of his movies. He brings a bit of class and punch to the kind of movies that Tarantino does and that could be part of why they're so popular.
3. 1408
1408 is one of many ghost stories that didn't get a whole lot of play but was so much better than people give it credit for. As the GM of the Dolphin Hotel Jackson is all but begging the writer that's come to report on their haunted room to not stay there, but of course his words fall on deaf ears. Only when the writer sets the room on fire does the GM, sitting in his office and listening to the fire alarm, smile and say "Well done Mr. Enslin."
2. Menace II Society
Tat is not a man to cross in Menace II Society but he's also not the most stable of people in the world. When he's sober he was supposedly a mean individual, but high and drunk no doubt made it that much worse since he shot a man that owed him money after the guy decided to insult him and ask him what he was going to do. For a man like Tat that was never a wise question, since his first inclination was to fire that pistol and worry about his money later.
1. Coming to America
Ever notice how Jackson gets to play the crazy-eyed characters so often? He's really good at it obviously and doesn't feel the need to hold back that often. That's part of why it's so hard to imagine that he's got any parts that people don't remember.
I suppose every great actor has a few of those kind of roles though.