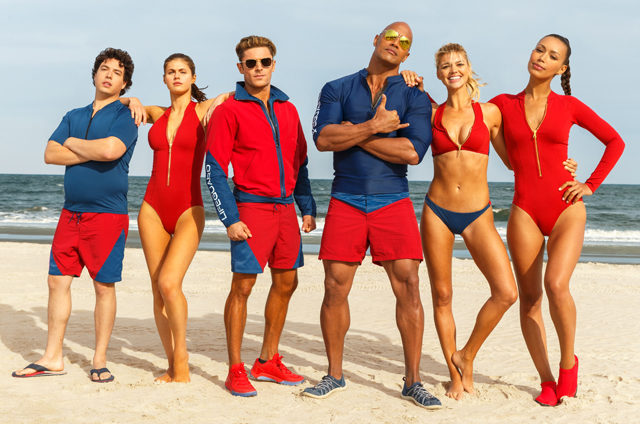 There are many factors that contribute to the success of a movie. Some of these include who is starring in the film, how well-known the director is, the budget available for making the movie, the storyline, and how well the movie is promoted. These factors can just as easily lead to the failure of a film as to its success. A further element that influences people's perceptions of a movie are the reviews it receives, both from critics and from members of the public. The Internet is one way that people access these reviews and decide whether or not a movie is worth watching. If the reviews are negative, then people are unlikely to watch the film and the film will become a box office failure. One of the most popular movie review sites is Rotten Tomatoes and this site has helped to destroy many movies. Here are just five of the movies that Rotten Tomatoes has had a hand in ruining this year.
1. Wish Upon
This supernatural horror film was written by Barbara Marshall and directed by John R. Leonetti. It starred Joey King, Elisabeth Rohm, Ki Hong Lee, Ryan Phillippe, and Sydney Park. It is about a teenage girl who has a box with magic powers but when she uses them she pays a deadly price. Critics panned the movie and it scored just 16% on Rotten Tomatoes' Tomatometer. The movie had a budget of $12 million and grossed just $20 million at the worldwide box office.
2. Diary of a Wimpy Kid: The Long Haul
In this family comedy, the Heffley family are visiting Meemaw for her 90th birthday so they take a road trip. However, Greg has a scheme to divert the trip to a gaming convention so the family goes hilariously off course. Based on the ninth and tenth series in the 'Diary of a Wimpy Kid' books by Jeff Kinney, it is the fourth installment of the movies of the same name. It is directed by David Bowers and stars Jason Drucker, Alicia Silverstone, Tom Everett Scott, Charlie Wright, and Owen Asztalos. The Rotten Tomatoes rating of just 20% may not have helped with the success of this movie as it grossed just $39.3 million and had a budget of $22 million. It was also panned by critics.
3. The Nut Job 2: Nutty by Nature
This computer-animated comedy received a rating of only 11% on Rotten Tomatoes which may have influenced the fact that this movie made a massive loss at the box office, grossing only $25.7 million at the worldwide box office against a budget of $40 million. It was co-written by Scott Bindley, Cal Brunker, and Bob Barlen. It was directed by Cal Brunker.
4. The House
Starring Will Ferrell, Jason Mantzoukas, Amy Poehler, and Ryan Simpkins; this movie was directed by Andrew J. Cohen who also co-wrote the movie with Brendan O'Brien. Critics reviewed 'The House' negatively and the Tomatometer on Rotten Tomatoes gave them a score of 17%. Both these factors may have contributed to the movie grossing only $33 million worldwide against a budget of $40 million.
5. Baywatch
Based on the television series, 'Baywatch' is an action comedy movie about the lifeguards of Los Angeles County. It was written by Damian Shannon and Mark Swift. Some of the stars of this movie include Dwayne Johnson, Priyanka Chopra, Zac Efron, Kelly Rohrbach, Jon Bass, and Alexandra Daddario. The budget for the movie was $69 million and it had a total worldwide gross of $177.4 million. Despite this moderate box office success, it was panned by critics and Rotten Tomatoes gave it an approval rating of just 19%.