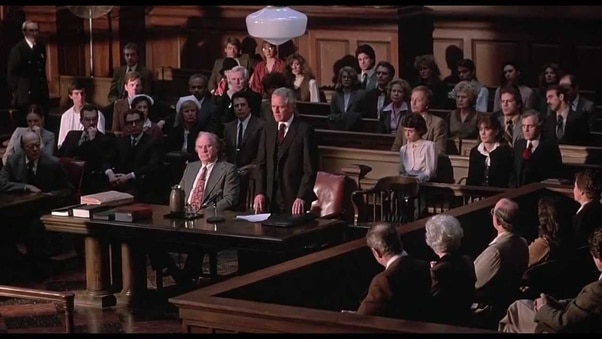 Everyone has to start somewhere, and while a lot of actors end up finding themselves in commercials, ads, and various other places, a good number of them started out as extras in other movies and TV shows where they had toe ran their way up first before making it big. Some of the most famous celebrities today had to serve their time as extras, which is a relative term that a lot of people tend to argue about apparently. Some you might recognize right away upon watching older shows and movies, while some you might look at not realize that it's the same person you're looking at now. But the gist of it is that every actor had to find a way to get people to notice them and as you can imagine this wasn't always easy. Breaking into acting takes a great deal of talent, it takes knowing the right people, and above all, it takes a lot of patience that some folks don't have at times since like a lot of professions that are based on performance and have thousands of people vying for a spot, acting is a career that will take the most dedicated and chew up those that can't hack it before spitting them back out.
Here are a few actors that had to serve as extras before receiving their break.
5. Megan Fox – Bad Boys 2
This is likely a big reason a lot of people see her as a highly sexualized individual since Michael Bay is even said to have asked her to dance in a bikini under a waterfall. There's a couple of things to say about this, especially considering that she was 15. One is why she was being cast as an extra in such a position when Michael Bay was told how old she was. The other point is where were her parents during this time? They divorced when she was three and it was stated that her mother and stepfather were pretty strict when it came to just about anything. So why in the world would they okay this?
4. Brad Pitt – Less Than Zero
Brad Pitt has been an extra in a few movies in his time before he finally took on the kind of roles that would get him noticed and thereby making him a megastar. This old Andrew McCarthy and Robert Downey Jr. movie featured Pitt as a party-goer without anything to really do but hang around and look good for the camera. How much would anyone bet that at the time no one thought that much of Brad Pitt, or even remembered his full name? Of course, McCarthy and RDJ were the big stars at that time and Pitt and several others had yet to make their way into the spotlight, but we've seen how that went.
3. George Clooney – Centennial
Can you imagine George Clooney in anything even resembling a western? He obviously made his name with some very suspect movies in the past like the Killer Tomatoes movie but it's still difficult to think that he had anything to do with something like Centennial. But as I mentioned above, people have to put in the work to get to where they want to be. Even screen legends and fan favorites had to start out somewhere, and that was usually below the bottom since without being known there's not a lot of chance that people are going to want to invest the time that it takes to remember a person if they're not famous.
2. Bruce Willis – The Verdict
Sometimes all a person has to do is sit there and be a part of the scenery as Bruce Willis was in The Verdict. It's that simple, and yet being asked to do such a thing again and again might get harder if a person just doesn't fit within the movie that they're asked to be an extra for. Thankfully for Bruce he was noticed eventually and picked up for several movies as well as TV appearances, and the rest, as they say, is history. It's amusing to wonder just what was going through many actors' minds when they were brought on as extras, especially if they were harboring dreams of greatness at that point.
1. Jackie Chan – Enter the Dragon
Being an extra for Bruce Lee meant that a person had the honor of either giving the appearance of having the hell beat out of you, or being killed offscreen since a good number of deaths in Bruce's movies tended to happen off-camera. But the fact that Jackie was a part of Enter the Dragon, one of the absolute best martial arts movies ever made, is something that a lot of people didn't know for a while. Some figured it out on their own, but quite a few folks found this to be an interesting tidbit to hold on to once it was discovered.
Just think which extras we see today might be the next big stars.