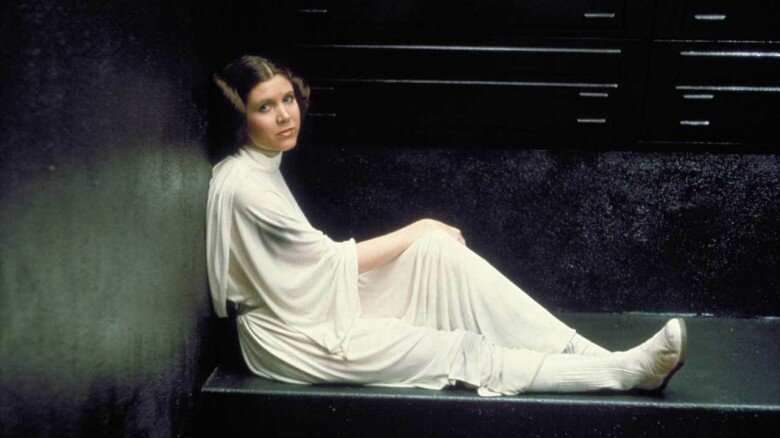 We don't get to keep everyone around forever, and the hope is that CGI and Deepfakes won't go that far at any given point in the future since the loss of certain actors have made it necessary to kill their characters in the movies that made them iconic, or movies they helped to be iconic, or both. There are plenty of actors out there that have passed away that meant a lot to their fans, and to the movie franchises that they were a part of for more than one act. When their time came however it was necessary to take their characters out of the story completely since a lot of people agree that trying to fake it for too long isn't just going to anger a lot of fans, it's going to dishonor the memory of the actor in a way that's hard, if not impossible, to forgive. Letting go of certain characters is often just as hard as letting go of the actors who played them, but in order to remember them best it's fitting to mention their passing on camera so that it only keeps up the continuity, but it lets people say goodbye in more than one way as well. That might sound a little too sentimental, but the truth is that a lot of people do draw a great deal of inspiration from their favorite actors, and when they're gone it's still possible, but that ache is still there, at least for a while.
Here are a few characters that were killed off when the real-life actors died.
5. Rufus – Bill and Ted Face the Music
The fact that there was even a discussion about bringing George Carlin back via CGI was enough to get a lot of fans talking since some might have been all for it, but others were against it from the mere mention. Rufus was the king of cool without any doubt, but allowing him to become a legend and to have his daughter try to guide Bill and Ted in the final sequel was far preferable than allowing anyone to render his likeness and double for him on screen. One can only imagine the backlash that might have faced from a lot of diehard Carlin fans.
4. Col. Trautman – Rambo (2008)
Richard Crenna was one of those great actors who could play the hard-nosed military officer or the jerk that gave John Candy such a hard time in Summer Rental. The guy was just as funny as he was dramatic when it came to acting and that's why his loss only several years before this movie came out was so tragic. To give credit to Sylvester Stallone, he didn't even think about recasting the role of Trautman even though he was given suggestions. To him, Crenna WAS Trautman and there were no two ways about it. For all that he's said or done in his career, that earned Stallone a great deal of respect from fans.
3. Proximo – Gladiator
Oliver Reed might not have been a huge name to a lot of people but in this role, he was perfect since he played out the part of Proximo with the kind of gruff, world-weary attitude that made the old man such an effective character. Unfortunately, he didn't last all the way through the movie and a bit of clever writing and acting had to be done in order to allow the character to go out when he did. It's likely that most audience members wouldn't realize what was going on, but there was a body double involved and Reed did not make it as far as it would appear.
2. T'Challa – Black Panther 2: Wakanda Forever
This hasn't happened yet but it's been talked about constantly since the loss of Chadwick Boseman is much fresher than a lot of the others on this list. The fact that few if any people knew he had cancer while he was acting and inspiring others was a huge revelation. But the fact that he didn't complain, didn't take any extra time away and didn't make any fuss about it, managed to elevate him more than a little in the eyes of many people. He was the kind of guy that was there to work and to help the project come to life, but his death in the MCU is going to be devastating, there's no doubt.
1. Princess Leia – Star Wars Episode IX: Rise of Skywalker
General Leia Organa, or Princess Leia, has been an iconic character for decades and the loss of Carrie Fisher was one that all Star Wars fans at least acknowledged since there was no story without her being attached at some point. She did plenty of things over the course of her career, but this one role was what a lot of people praised Fisher for since she helped to bring such a grand story to life.
One can only hope that Deepfake won't be allowed to bring them back for full movies.
Tell us what's wrong with this post? How could we improve it? :)
Let us improve this post!