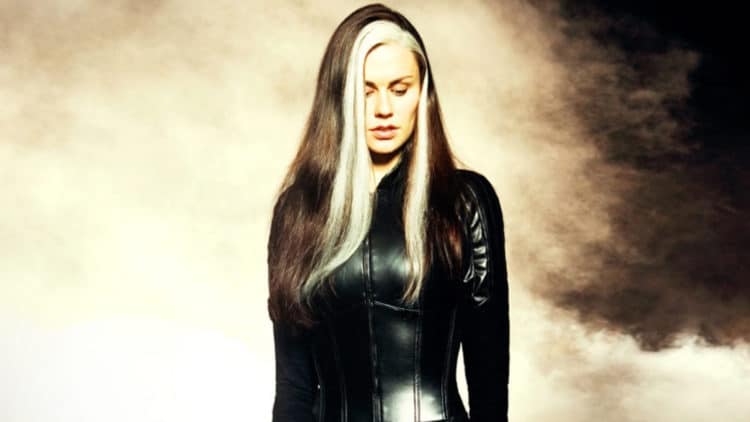 The way that Fox has treated a lot of its characters over the years has been hard to watch. Some of them have been given a great deal of attention, others not so much, and some have been introduced and then misused in a way that makes a lot of fans cringe. Rogue is one of those that fans had a lot of high hopes for since in the comics and even in the animated series she's one of the best characters around, not to mention that her southern belle attitude and demeanor, coupled with her insane level of toughness, has made her one of the more endearing X-Men for many years now. But her live-action representation left something to be desired since it didn't really go into her as a powerful character as she was used in a manner that showed her being far weaker than many remember. Granted, this was Rogue at the beginning of her time as a hero, but it still feels as though more could have been done. Perhaps her inclusion into the MCU could bring new respect for this character. With that in mind, it would be interesting to see her absorb the powers of a few MCU characters.
5. Loki
Rogue has absorbed quite a few people over the years and stolen their powers, most of the time temporarily, but her ability doesn't appear to work on Loki, as all she was able to do was absorb his memories, which would be enough to drive a lot of people insane. But perhaps the MCU would switch this around to allow whoever plays Rogue, if she shows up, to allow her the ability to actually drain Loki and absorb a bit of his godly power, such as the ability to cast illusions. That might be kind of interesting, especially since seeing Rogue as a trickster would be a lot of fun. Imagine the advantage she could have with this kind of power.
4. Thor
This is another character that Rogue has absorbed in the past, and to great results since given that she's already powerful, it's fair to say that Thor's power only made her more intense. It was a What If? issue to be fair, but it was still impressive to see that once she totally absorbed Thor, she became instantly worthy of Mjolnir. If this happened in the MCU it would likely happen to Lady Thor or Rogue would inherit Stormbreaker instead, in such an extreme case. But after all that Thor's been through it does feel as though this would be a little bit mean if such a move was to be taken. After all, Thor lost his place in Asgard for a while, he lost his brother, or thought he did, and then lost his father, and his home once again when Surtur destroyed it. Then he experienced a huge loss in Infinity War, so it might be time to leave this guy alone, or not.
3. She-Hulk
Maybe it would be best to see if Rogue is going to be introduced at all into the MCU, and then it would be a good idea to see how She-Hulk does before making any kind of decision concerning this meeting. But if things work out the way that some are hoping they could, it would be fun to see Jennifer Walters and Rogue interact with each other in a way that would show the transfer of She-Hulk's power. Given that She-Hulk isn't nearly as fueled by her rage as the Hulk is, it feels as though Rogue would be in control much of the time, but also that she would be nearly unstoppable depending on how strong She-Hulk is going to be in her own series.
2. Scarlet Witch
Just imagine the possibilities with this one. Not only would Rogue be super-strong, but she would have the use of chaos magic as well and be able to wreak havoc on anyone that was in her way should she take on Wanda's power set. But at the same time one has to imagine that she might feel the madness that the Scarlet Witch has been known to deal with during her time in the MCU since her emotions haven't exactly been the most stable at all times.
1. Dr. Strange
Having Rogue absorb any magic-user would be insanely terrifying since the power at her disposal would be immense. But with Dr. Strange, it doesn't feel as though she'd be in any danger of suffering a serious mental break. But thinking of all the enemies that Strange is constantly monitoring it's fair to wonder if this could lead to a story that might affect a good chunk of the MCU, and would have serious ramifications for a lot of people. In any case, Rogue with Dr. Strange's power feels like a recipe for disaster that might be great for a What If? episode. Rogue deserves a shot to be better in the MCU, but her powers could cause a lot of problems.