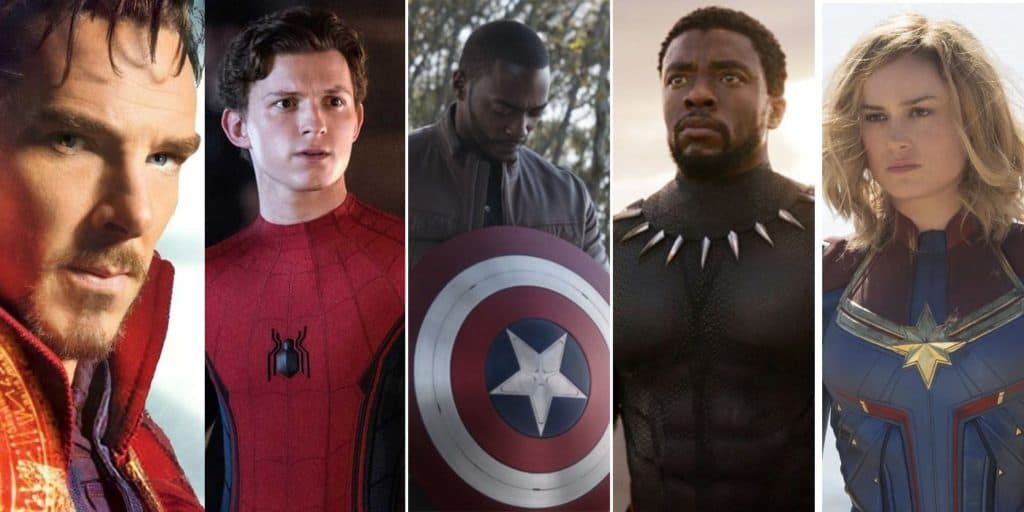 Even with Thor coming back for Thor: Love and Thunder, the departure of RDJ and Chris Evans from their roles in the MCU has left a lot of people wondering just who's capable of taking over when it comes to the leadership role and who has the strength, the charisma, and of course the bankroll to make things work the way they need to. Names such as the Hulk and Spider-Man are being left off of this list largely because Banner is still a bit timid and not much of a leader, while Peter is still pretty young and has yet to gain the kind of life experience that a lot of the other characters have. But there is still a question of leadership, no matter how badly the MCU wants to put Captain Marvel in charge, and it's largely because while she is a powerhouse and has the fighting experience, she doesn't have the strength of character, yet, to really ascend to a place of leadership. Black Widow might have even been a good choice, but as she's no longer there, and Hawkeye is too much of a loose cannon to take over, it's fair to say that the MCU is in need of a leader that can keep things afloat.
Here are a few individuals that might be able to take a leadership role in Phase 4.
5. Black Panther/?
There's a good reason for a question mark being there, and it's because we don't know who the next Black Panther is going to be, but there's a good guess as to who people want to see. Shuri, T'Challa's younger sister, took over the title in the comics, and a lot of people are hoping that she would do the same in the MCU. There's only one problem. Shuri is highly intelligent, and she can produce weapons aplenty, but she lacks a good deal of experience outside of her comfort zone and while she might be a skilled fighter, it's fair to say that she might find herself overwhelmed if she tried to lead anyone other than her people right now.
4. Sam Wilson/Captain America
This is one character that a lot of people want to see take over and it's pretty natural since he is the guy that Captain America gave his shield to, and is someone that Steve Rogers trusted. The Falcon and The Winter Soldier ended on a weird note with Sam essentially brow-beating a group of US senators over the idea that they'd inadvertently created the Flag Smashers, but all in all his point was taken by many people. It's very possible that he might be one of the people leading the way since he now has the top spot in the Avengers as far as many are concerned. But it feels as though the jury is still out on that one.
3. War Machine
James Rhodes hasn't really acted like he wanted to take over, even when he took off with Tony Stark's suit in Iron Man 2. He simply knows how valuable the suits are when it comes to using them for a good cause. As a leader, he'd be a decent individual, but it does feel as though he lacks at least one thing that Cap, Iron Man, and Thor had, which is the ego and the idea that doing right no matter what was important. Given that Rhodes is a military man he's used to the chain of command, but as it's been seen, the Avengers and many of the other heroes in the MCU don't always adhere to this method.
2. Captain Marvel
She's probably the pick that many people might make to be the face of the MCU, but as a leader, she's still a bit dicey as a choice. She has the fighting experience, tons of attitude, and the power to make it work. But humility is something that Carol hasn't shown a lot of yet, and if things went south it feels that, at this point, she might not handle it that well and could possibly shut down or find a way to justify doing something a little iffy. It has nothing to do with her being a woman, but it does have something to do with her not being as integrated into the Avengers as the rest of the group. Depending on if there's a time jump or not, and if her character ends up realizing what it really takes to be a leader, it could work.
1. Doctor Strange
Doctor Strange knows what responsibility means, and while he is a little caustic and would probably be more likely to be a little haughty, he still feels like a good face for the MCU since he does have an attitude, he is a man of means, and he's more integrated to the MCU at this point than many characters, including Carol Danvers. While Carol has to expend a great deal of energy to watch over the universe, with a sling ring and a location in mind, or through a visit to the astral plane, Doctor Strange can and does keep tabs on far more than Carol could hope to do.
If there's to be a face, then it might need to be shared by Strange and Captain Marvel.