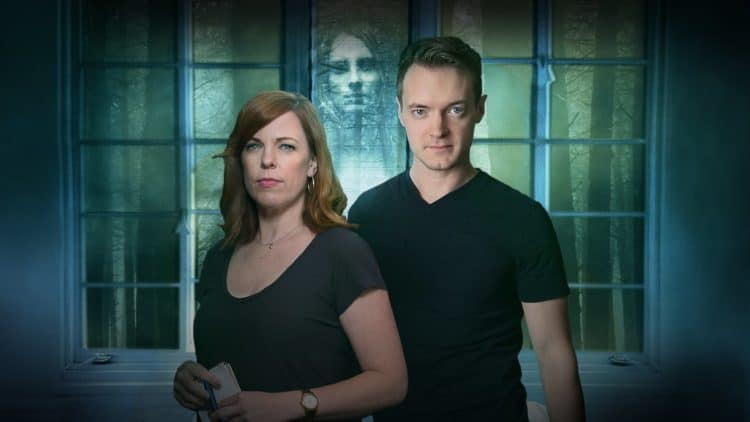 For a long time, we humans have been fascinated by the paranormal. Claims of ghost sightings and other unbelievable experiences still make fodder for the needy ear when it comes to mystery stories. To get deeper into this world of the unknown, we have the show Kindred Spirits. It lies under the paranormal, reality and documentary genres of television series as supported by its Wikipedia page. The show premiered in 2016, and currently, it is on its fourth season and has good reception so far of 7.1/10 from IMDB. Like many shows that grace our programming, Kindred Spirits has a ton of lessons that we can acquire as viewers. Below are some of the teachings you can pick from the various episodes of this paranormal narrative.
1. Overcoming Our Fears
A running theme in the show is where Amy Bruni and Adam Berry get called upon to answer distress calls about lingering phantoms. One thing about we us humans is that we hold a fear of the unknown. Whatever phenomenon that we do not understand gets us into a frenzy as we have no idea on how to deal with them. The situation is the same when it comes to dealing with paranormal stuff as we have no idea of what lurks in the dark or the seemingly haunted places. One vital lesson that this show imparts to us is how to overcome our fear and venture deeper into what we do not comprehend to conquer it. The team of ghostbusters gets into expeditions that also leave the viewers with their hair raised. The good thing is that they help deal with fear by showing us that most of the time, there is nothing to be afraid of.
2. The Theme of Hard Work and Resiliency
Few people would be willing to take on a job as the team of Amy and Adam in finding ghosts. The experience seems very frightening because, as earlier hinted, you have no idea of what you are dealing with. From their various expeditions to face the ghosts, you can't help but take note of their hard work and resiliency. No job is too big for them and they easily get into their professional mode to understand the situation at hand. While you can say they get paid for the job, its nature is very alarming, and it is commendable to see that they have been doing it for long. From the show, you get an essential lesson that hard work and resiliency will always pay off, especially if you do what you love.
3. Appreciation of Our Strong Mental Capability
Most experts view sightings of phantoms to be part of our response to our underlying fears. When we see a ghost, it is part of our subconscious mind projecting images of formless figures. The impressive thing is how the affected deal with them, a showcase of impressive mental capability. Our minds are not tools to underrate, and they have a lot of potential that we need to unlock. It is evident by the feats of some of the professionals brought about to help deal with the issue of haunted places. They are mostly psychics who claim the power to talk to the dead and appease them. The move to bring a sense of sanity in the haunted place is fascinating and begs the question of how farther we can go with our mental resources. There is a lot to discover in this world, and as from the episodes, we have such immense power in our heads.
4. Intensity of Help
To those affected by sharing their homes with various apparitions, Amy and Adam seem God-sent. The two come in with their equipment, and at that point, you know that things will take a turn for the best. Those who call for their help are most of the time in desperate situations and need some sort of assurance that things will be all good. The good thing with the duo (now trio including Chip Coffey) is that most of the time they get to the heart of the matter in identifying the problem at hand. The various measures they put up ensure that the spirits remain calm or completely go away. To those who were amidst the haunting spell, they are more than appreciative of the team and their efforts. You should never overlook help when in dire situations, and some effort to get you in the right state of mind might have a significant impact.
5. You Can Derive Some Fun Even from the Scary
In a situation dealing with the paranormal, you hardly expect there would be some fun and laughter. The hunt for the ghosts has the feeling of something scary, and somber moods are the expectation. However, in these expeditions to the world unknown, you can see that the team gets some fun while at it. Something evident from the show is that the trio loves what they do, and despite at times knowing there can be an unexpected occurrence, they do not let it get into them. It gives a valuable lesson in life where you need to enjoy all that you take part in as long as it lasts. Be it good or bad, appreciate their impact as it will help build your character.
Conclusion
Documentaries make for an impressive and exciting television show that educates us on a lot of matters. Kindred Spirits is both a documentary and a reality show that focuses on paranormal activities in various places. A team goes to inspect the cases and come up with measures to help the affected. It is a great show that lets us into another world that many can swear does not exist. Even if you believe that, this program will have you in shivers as they peruse haunted houses in such of the spiritual tormentors. Above are some of the vital lessons we can get from Kindred Spirits. Catch it on the Travel Channel as you get a dose of mystery and adventure.