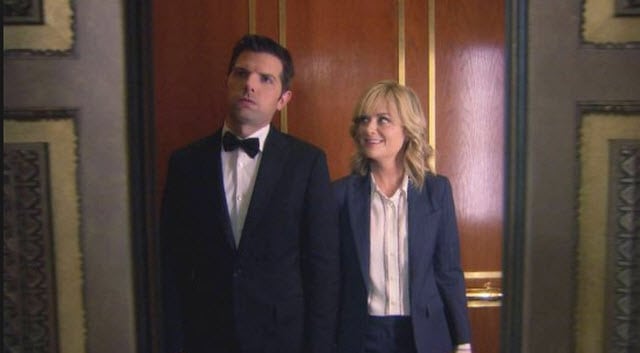 2015 is upon us, and with that comes a fresh new year of great TV. Granted, TV doesn't really operate in tandem with the new year. The bulk of shows debut in the fall, with only a few starting up in the winter or summer. But it seems like it's time to look to the year ahead nonetheless.
Even though we've already done a list of the most anticipated new shows of 2015, what I'm focusing on here today are specific seasons of shows that come with unique questions given what happened last year, or instead have a total mystery of what's to come.
Spoilers follow for all shows mentioned.
Parks and Recreation Season Seven
Parks and Rec wasn't even supposed to have a seventh season, as it's very clear the show was ready to wrap up at the end of season six with its flash-forward finale. Now, they have a new, shortened season to flesh out that concept more, and it's going to be practically a total re-invention of the show now that Leslie is a mother of triplets and its three years later for everyone.
We know Jon Hamm is a new employee, and though he's said to be in the new season, I doubt he'll be a regular. Jerry is now Terry. But past that, everything else is fully up in the air. Parks would have never previously made a list like this, but now with this odd time jump, it's one of the more interesting TV mysteries out there.
House of Cards Season Three
House of Cards has always been about Frank Underwood climbing the ladder of power, and he's spent the past two years ascending from Congressman to President. Now that he's reached the top, the central mystery of the show is wondering where he goes from here.
I find it hard to believe that Underwood will only spend his time dodging scandal and clinging to power. He needs to be continually trying to achieve something, or the show will fall flat. And I think it has to be something a bit more exciting than winning more legislative seats for his party. I'm predicting new power plays with other foreign governments.
True Detective Season Two
Given its existence as an anthology, True Detective season two is a total blank slate. We have a rough concept centered on organized crime, and an all-star movie cast of Colin Farrell, Rachel McAdams, Taylor Kitsch and Vince Vaughn. It's an odd group, but who knows? It may contain our new Rust Cohle.
Given that we literally know nothing about this new season, it's one of the more compelling mysteries on this list, and surely one of the most anticipated returning shows of the year.
Hannibal Season Three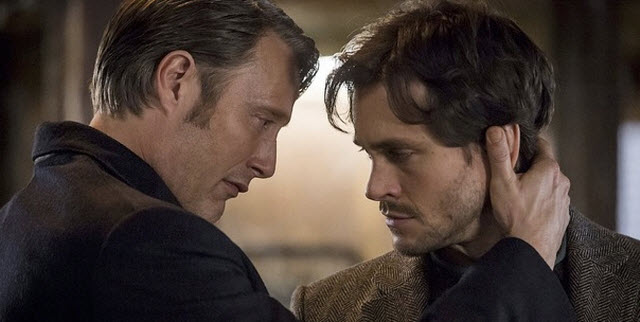 Hannibal has a relatively niche fanbase, but it was responsible for one of the most harrowing finales of last year where Hannibal more or less appeared to kill every major character on the show other than himself. Half the cast was left bleeding out as Hannibal escaped the country, and now we have to figure out who is coming back.
The bet is that Lawrence Fishburne might be gone for good, given that he's now starring on Blackish, but perhaps his schedule is flexible enough where he can do both. And I doubt Hannibal would kill Hugh Dancy's Will Graham just yet, though him surviving those wounds would be nothing short of a miracle. Speaking of miracles, that describes the very existence of Hannibal season three, given its low ratings, but NBC knows what a masterpiece it has on its hands.
Game of Thrones Season Five
This may seem odd given that we essentially have a roadmap for new seasons of Game of Thrones with George RR Martin's books, but as an avid reader of the books, I'm very curious to see what's changed, what's added, and what's removed.
Particularly, we have a major shift in the Dorne plotline, where Jaime is sent there instead of the Riverlands, attempting to make two boring plotlines into something more exciting. Given that switch, how the events play out could be totally different than the book. We also have Tyrion attending a wedding across the sea he never was supposed to attend, implying further deviations from the book. The mystery here is how much the show will start to deviate from the source material.
[Photos via NBC]