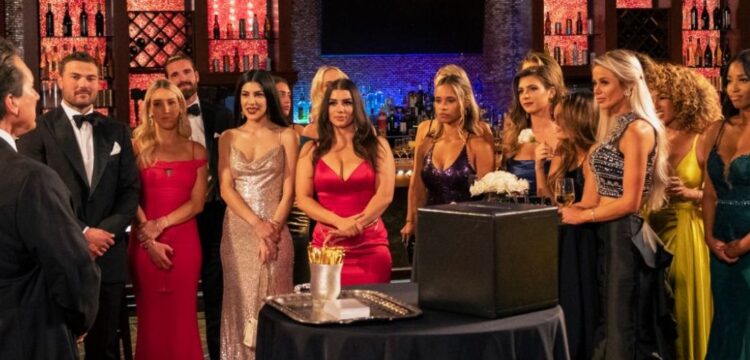 When Joe Millionaire: For Richer or Poorer recently aired, ended, and the couples who maybe made it and maybe didn't begin showing up for finale shows, one thing was certain – the fans of this show wanted to know if a second season was coming to the air. Well, we don't know. But, we do know a few things about the Joe Millionaire franchise – as ever-changing as it may be – and we have that for you now.
1. It's Been Around a While
This is a show that was around a long time ago. It first aired back in 2003 on the Fox Network. The show followed a man who is not a millionaire, but the ladies dating him thought he was. They dated, they fell for him, and then the winner found out that he is not a millionaire and she'd been duped the entire time. It was a terrible, terrible concept, but people watched.
2. It's Different This Time Around
Now it's back a second time, and the new show is called For Richer or Poorer. This show is a little different. Here are two men called Joe Millionaire. One of them really is a millionaire, however, and the other is not. Women get to date one or both, and they get to fall for one of them, and then they'll find out which man they fell for. It's still not the nicest thing to do to a woman, but it's better than lying entirely, we suppose.
3. Steven McBee is Joe Millionaire
The entire season was a mess with these men pretending to be normal men who don't talk about their lives, and they did it. They lied to the women so they didn't know who was who. It turns out that Steven is the millionaire if the men, though.
4. Kurt Sowers is Average Joe
While the ladies loved him, it turns out that he is not the bankrolling millionaire that they were hoping he might be. It's not like we didn't think for a second that some of these women were only there to find a man with money, and Sowers is not that man.
5. The Ending Shocked Everyone
At the end of the season, not one of these men picked the woman that the world thought they might pick. All season, fans thought that Steven would choose to spend his life with Annie Jorgensen, but he did not. In fact, he chose Calah Jackson. Alternately, the world was absolutely certain that Sowers would go with Carolyn Moore, but he chose Amanda Pace.
6. The Men Chose Each Other
Well, not romantically, but we will say that they are close and they do have a great friendship. Their bromance is alive and well, and fans are kind of here for that one. This is one relationship from the show that will not fall apart. These two are seriously close.
7. Sowers is Single
While it didn't bother Amanda Pace that her new man was not a millionaire – she's from a wealthy family of her own – the two did not make it. It turns out that they didn't have the same connection once the show was over. They tried, and it didn't work out.
8. The Millionaire is Happy
Steven McBee is a happy man. He and his newfound love are living with one another, and they could not be happier. They seem to really be in a good place, and that is wonderful for them. They bought a home together in Kansas City. He also has a home in Gallatin – a farm – and they will split their time between the two homes. They seem to really have found love with one another.
9. Post-Filming Was Difficult
They found that the biggest struggle in their romance was keeping it to themselves while they were waiting on the show to air and the finale to air. They couldn't go out, they couldn't leave the house. They could not do anything. They went from being able to go out and have dates to being isolated, and they made it through two tough times.
10. Fans Loved the Men's Relationship
At the end of the day, fans are happy and fans are sad, and fans don't care that much, and fans care too much – it's how reality dating works. But, really, the entire show was about the men's relationship and their bromance, and the fact that they found one another. Fans may have chosen their favorite women, but they really tuned in for the bromance between the men. It was a win
Tell us what's wrong with this post? How could we improve it? :)
Let us improve this post!