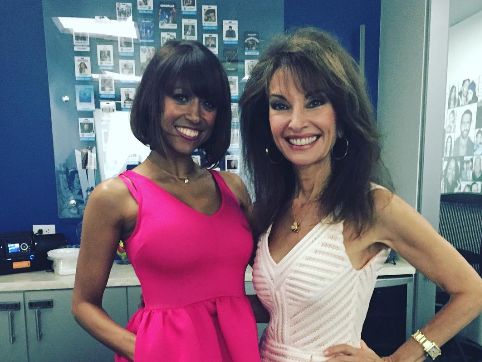 The Fox news network has decided not to renew the contract of Stacey Dash. While that may not be huge news in the grand scheme of things, social media is certainly excited by it. The actress and outspoken panelist received a ton of backlash for her views on movements like #blacklivesmatter and providing campaign support for Donald Trump. Not only has she received sharp criticism for her views, but she's also gotten in trouble for it.
In 2015 she was suspended for a profanity laced rant about former President Barack Obama and in 2016 caused controversy over her views on transgender issues. She's also been adamant about her stance on Middle East immigration which as you can imagine, is against it. Her timing was especially harsh considering her comments were expressed after the Orlando nightclub shooting.
If anything Dash has been controversial leading many to wish that she'd get removed from the network. Looks like people's wishes came true. Not only was the public tired of Dash's comments but the network must have had enough as well. There hasn't been much information as they why Dash's contract wasn't renewed but I would assume that Donald Trump would welcome her with open arms into his administration.
In case you're wondering how some people reacted to the news, here are some choice tweets that became popular.
stacey dash lost her fox contract, and suddenly that "career" of being the black who hates blacks isn't gonna pay so well anymore

– Oliver Willis (@owillis) January 23, 2017
Let what has happened to Stacey Dash be a lesson to us all. The enemy will use you to get in power then dispose of you when they get power

– Fact Turner (@_Uncensorable) January 22, 2017
Let Stacey Dash being fired from Fox be a lesson about the perils of thinking that pandering to white supremacy will save you. It won't.

– Terrell (@AdonStandsAlone) January 22, 2017
Photo via Instagram
Tell us what's wrong with this post? How could we improve it? :)
Let us improve this post!