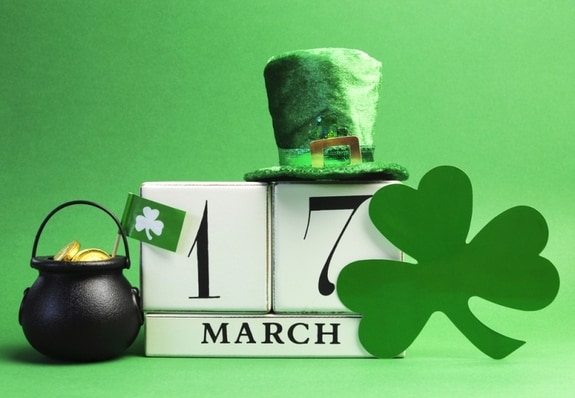 Saint Patrick's Day is almost upon us once more (you know, whenever) and aside from hitting the bars and wearing as much green as is humanly possible you know some people will be wanting to brush up on their Irish film lore as well. Hopefully a lot of us won't be sticking to the sofa for the entire day but if that is the case then there a good number of movie that have an Irish theme or at least something to do with the Emerald Isle that could possibly entertain a person for a little while. Being that Saint Patrick's Day is the celebration of St. Patrick there's really no set way to celebrate after all.
So grab a pint and settle in for a few movies that might be to your liking.
5. Leprechaun
It's kind of a cheesy and over the top low-budget horror film but it was something that those of us growing up at the time still found undeniably creepy since Warwick Davis put in such a strange and very dedicated performance. The one thing you never do in this film is come between a leprechaun and his gold, unless you've got a massive supply of shoes that you can toss at him so he'll be distracted for a while with the buffing, the polishing, and the shining. Once he's done though you should be at least a couple of states away if you want to live.
4. Far and Away
It was a hard life coming to America for many Irish immigrants, but the Oklahoma Land Run was a very big prize for a lot of them and a chance to start out with something of their own that they could finally cultivate and live off of. For Joseph and Shannon the trials to get to their dream were many and the chance to find their happiness was set upon by anyone that would have a go at them without any provocation. But in the end they finally found a way to be happy and to have what they'd always wanted, something of their very own.
3. The Boondock Saints
There's justice and then there's being a vigilante, but Connor and Murphy draw a very fine line that manages to allow the two to intersect. This then allows the brothers to dispense their own brand of justice to the criminal underworld as they see fit, doling out punishment in the form of a divinely-inspired execution for any individual that has either crossed them or is a known evil within their fair city.
2. Gangs of New York
There is a great deal of this movie that is played up by Hollywood but the one thing that was true was that landing in New York during this period of time was not easy for the Irish. They came off the boats and were continually bombarded with hatred as they tried to make their way into a new land filled with opportunity. The gang wars were not as prevalent according to history, but the continual struggle of the Irish was very real for a good deal of time.
1. Michael Collins
Wanting freedom for your people and getting it are two very different things. After so many defeats Michael Collins came up with the idea of assassinating those Irish individuals that were working as informers for the UK government. Unfortunately doing this not only earned him a decisive victory, it also started a civil war within his own country as a result. Sometimes the best laid plans don't factor in the fallout that will come.
Enjoy the day when it comes.