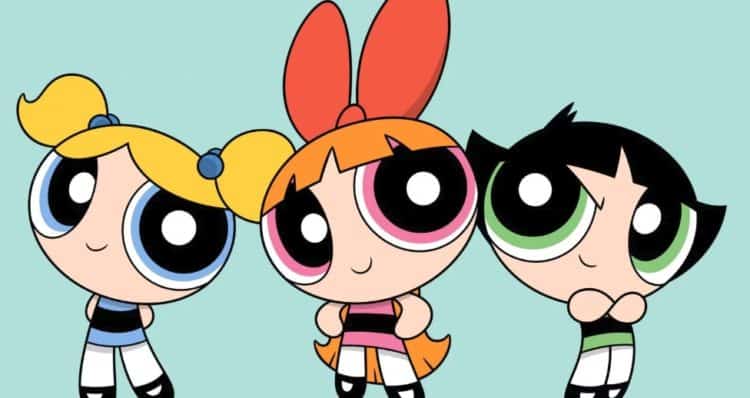 There were times when the regular cartoons weren't playing and guys would go ahead and watch pretty much whatever was on, which included, oh yes, the 'girly' cartoons that they might have been teased relentlessly if anyone knew they were watching them. But then something happened, some guys actually came to love these cartoons since they had something to them that they hadn't thought about in the first place. While some guys didn't watch them again for fear of what people would think others decided to embrace the idea that they could like a cartoon that wasn't all male and macho, and dared anyone else to say anything about it. Some cartoons that were considered too girly for a lot of guys have in fact managed to gain a lot of male fans over the years for one reason or another and it's pretty fair to say that it's become kind of a trend to admit that some guys like the girly cartoons.
There's no shame in it, and here are some of the cartoons that guys came to love.
5. Care Bears
This might seem as gender-neutral as it got for the 80s, but try being a young boy going to school with anything featuring the Care Bears and not getting picked on mercilessly by the other guys. Don't ask how that's a known thing, it's the simple truth of grade school politics and how it happens. The Care Bears weren't necessarily the definition of girly but they were cuddly, cute, and were basically bent on creating happiness and good feelings by creating love wherever they went in some form. And the idea that their tummies would project whatever their message to the world or power was didn't really help the whole masculine bent that young boys like to project at times.
4. Kim Possible
If anything has kept this cartoon from being an admitted favorite of some men it's that it seems geared towards empowering young women more than anything when it comes to letting them believe that they can do and be anything they want to be. That's a powerful message and a great way to get through to a targeted demographic, but guys tend to like the action and intrigue in the show as well and will watch it with their kids or on their own since it brings at least something to the table in terms of what they want to watch. It's a show that's kind of fun to watch simply because it can take up a bit of time and possibly entertain.
3. My Little Pony
Either My Pretty Pony, the predecessor of this show, was far more aggressive when it came to the characters than many people can remember, or this show took that idea and ran with it in a new and dynamic way that made people sit up and pay attention. There's a lot more conflict to this show than one might think was possible and it's got a few characters that are a lot more aggressive than anyone would have expected. Guys might watch this just to get a good laugh when the action starts, but a lot of men have admitted to watching My Little Pony simply because they have daughters. They'll still get hooked on it.
2. She-Ra
She-Ra has a lot to do with He-Man and that connection alone is a big reason why a lot of men took to liking this show. Of course, the idea of a powerful woman with a sword and that's able to kick some major butt is also a fun idea since She-Ra was one of the women on TV that could hang with the men and really do some damage. When it comes to fantasy men seem to like their women battle-hardened rather than being the frail princess in need of rescuing all the time, and She-Ra fits the bill. She's the kind of woman that can enter the battle at a man's side and do just as much if not more damage than he can.
1. Power Puff Girls
The Power Puff Girls were a surprise of sorts when they came out since they weren't really expected and they were pretty campy to start with. But they were so widely accepted that it was amazing to watch, but then easy to see the moment one watched the cartoon. Despite being little girls that can basically do just about anything they're also engaging little personalities that managed to create a super team that has their own set of issues and personality quirks to get around. They each have their assigned roles in the group, but at the same time you can't help but think that it only takes one little mood swing to get them off course. Thankfully though they're a pretty tightly-knit team.
Admit it guys, you like or have liked these cartoons. There's no shame in it.