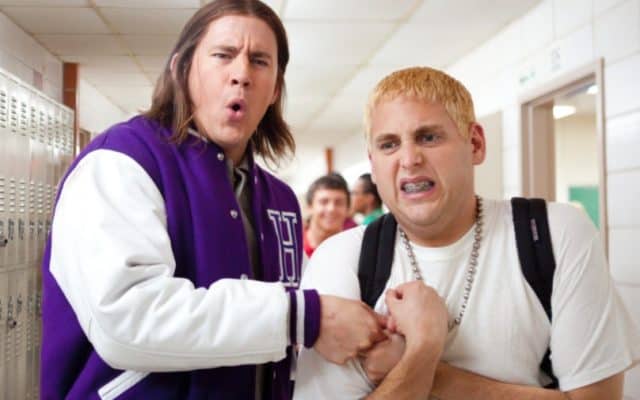 Channing Tatum is known more for his action sequences than his comedic performance but he does both fairly well. It was kind of hard to find a lot of his funny moments but there are just enough of them to include in a list that might be worthy of being called his funniest movie scenes. He's done a fair amount in his career thus far and is only getting better with age it seems. There are a few movies he's been in that probably shouldn't be granted another installment but were at the very least entertaining when they came out. The others, those that obviously won't get a sequel, were those in which he was still coming up as an actor but still managed to be something worth watching.
He can be pretty funny if given a chance.
5. Kingsman: The Golden Circle
https://www.youtube.com/watch?v=0RMAgN0uHPE
Agent Tequila isn't exactly on the straight and narrow when it comes to what he imbibes. Like the rest of the world he enjoys a good toke now and again and unfortunately it ends up almost costing him his life in this film. While this is supposed to allude to a very serious moment the sight of Channing Tatum acting goofy can't help but be classified as a funny moment.
4. G.I. Joe: Retaliation
There are guys with guns and there are bigger guys with bigger guns. When the bet is watching a friend's kids for a determined period of time without knowing anything else about the stakes it might be better to focus on the target rather than what's being said. That way you won't miss out on the fact that your friend with the big gun has effectively psyched you out.
3. G.I. Joe: Rise of Cobra
What struck me as funny in this scene is the fact that Tatum just keeps getting back up even after Snake Eyes has been pummeling him ruthlessly to the ground. It's not just a beating either, it's an electric shock beating that he's throwing down on him that should be able to put just about any man on the ground, out for the count. That's what it takes to be a Joe though.
2. Coach Carter
This is supposed to be a very serious scene but his one moment is enough to think that it could be humorous in some ways. At least one thinks that until Cruz starts acting up and offending Coach Carter. After that it gets all serious since Carter isn't about stand any such nonsense while he's spending his time trying to make the boys understand that he's there to help the team win.
1. 22 Jump Street
There are so many funny moments in this film that it was hard to pick out just one. This scene however stood out since it's one of the first you see in the trailers and one of the best overall since it's so ridiculous. He tries to bust out an Hispanic accent and somehow comes off sounding like a wimpy version of some obscure Nordic dialect.
He can be funny but a lot of times it comes when the scene is supposed to be dramatic in some way.