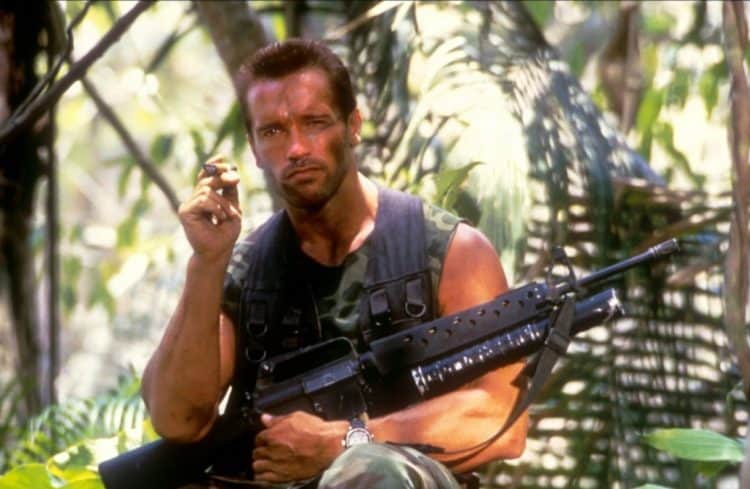 There are plenty of times when studios make decisions that get people hot under the collar since they're some of the dumbest decisions that people can imagine anyone ever making when it comes to a movie. But then there are those that people don't realize ended up saving the movie at the last second and were actually the best ideas possible. In fact, it's safe to say that a lot of people don't really tend to know when those moments happen since the movies come out in such a great way that there's no need to mention it. Besides, a lot of us tend to find out later on through special features and behind the scenes interviews that things might have turned out very differently had someone not stepped in and halted production or managed to speak on behalf of another person to get them included in the movie. However it happens, sometimes the best things that can happen to a movie are last-minute changes that people didn't see coming.
Here are a few studio decisions that helped to save a movie.
5. Darth Vader's tirade at the end of Rogue One effectively linked the movie to the original trilogy.
It could have been that the fans would have assumed that Darth Vader would have tracked down the ship carrying the plans anyway, but this scene at the end was more than enough to restore faith in the movie for a lot of people. Rogue One wasn't a bad movie, but it was different in a way that made it hard to really get into at some points even though it was a Star Wars movie all the way. While it did show that the Rebels were kind of shady in their own dealings when it came to spies and assassinations, the last scene with Vader showed that the Empire was far more brutal and didn't mince words when it came time for action.
4. Jon Favreau had to speak up for Robert Downey Jr. to take the role of Iron Man.
Can you really see anyone else taking on the role of Tony Stark and nailing it as well as RDJ did? Tom Cruise and a few others were choices that were put in line for this role, but thankfully it came down to RDJ and that as that. The idea that Favreau spoke up for him and wanted the guy might have sounded odd at first since stars like Cruise were in high demand and Downey had been a high risk for a number of years. But once RDJ stepped into the role it was obvious that Favreau's faith in him had been well-founded since he took on the part of Tony Stark as though he'd been born to it.
3. Sylvester Stallone wasn't the first choice for Rocky Balboa.
This is kind of interesting since Stallone was the guy that wrote the script for this movie after watching a fight for the inspiration that helped him out. But he wasn't the guy that the studio wanted apparently, no matter that he was the perfect individual to take on the role. It might have been that they didn't want to cast the same individual that had written the script, but it's also likely that they were thinking that since Stallone was essentially a nobody that the movie wouldn't gross dollar one. But thankfully they took a chance and eventually this underdog went on to be one of the best-known names around.
2. Dougray Scott was going to be the original choice for Wolverine, but Hugh Jackman was cast instead.
This switch actually happened during filming since Scott had scheduling issues that didn't allow him to take on the role as was required. So in came Jackman, someone new and not entirely untested, who would eventually nail the role and continue onward with it until the final chapter was written in Logan. Throughout the years he became the quick-healing mutant in a way that few people felt that anyone else ever could, and at this point even thinking about finding someone to play Wolverine again once the MCU decides to unveil the X-Men is going to be a tough decision to make.
1. There were a few things that got switched in Predator.
Apparently there wasn't supposed to be as much gunplay, it was supposed to be Dutch vs. the Predator, and as a lot of people know by now the alien was going to look a lot different and be played by Jean Claude Van Damme, who quit or was fired because he didn't want to wear a suit. But the guy they did end up getting was even better since he was humongous and gave the Predator an even greater look since he ended up making Arnold Schwarzenegger look small. There was no shortage of decisions that made this movie even better.
Sometimes those changes pay off.