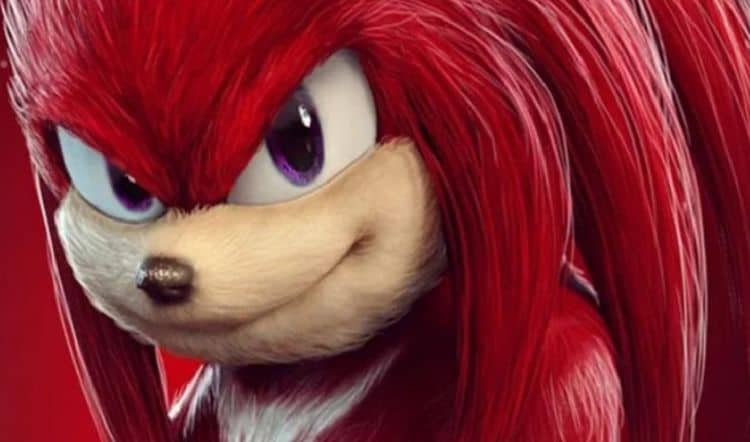 It's kind of hard to go against popular opinion on this one since a lot of people want Dwayne Johnson to play the part of Knuckles in the next Sonic the Hedgehog movie, so making a list is kind of, well, silly. But whether or not Johnson will take the role yet is undecided since he's been made aware of peoples' desire to see him voice the crimson echidna, but nothing appears to have been signed as of yet. Some folks are thinking that one of the kids from Stranger Things will voice Tails, who was seen at the end of the first movie, which indicates that something else is about to go down that will take the blue speedster away from his current home on another adventure. It does sound as though the second movie will still take place on earth, but one has to wonder if there's going to be more world-jumping this time around and if Jim Carrey's character, Dr. Robotnik, will be making a return this time around, since we saw him at the end of the movie as well, stuck on the mushroom planet. Right now the biggest concern is whether or not Johnson will agree to take on the role, since he's already expressed his interest in Sonic the Hedgehog, back in college at least.
One great thing about these movies is that they tend to validate the love that people keep for such characters since it's often seen that once we grow up we tend to remember said characters, but enjoying them beyond the nostalgic moments can be a conditional thing. Pop culture is something that many people still cling to and make a very good living with, but there are times when other interests take over and people tend to move on. With live-action movies such as this, however, it's easier to get into the idea once again and hope that the representation will faithful to what we remember. There are probably quite a few people that don't know that much about Knuckles, but it's already been established that he's going to have a substantial role in the next movie, which will apparently be coming in 2022, which will hopefully mean that it can be shown on the big screen again where it can excel as the first movie did. So far it does sound as though the main cast members will be coming back, but there are plenty of rumors flying around already about the sequel, not to mention the one that states that Vin Diesel might have a role in the movie at some point.
Knuckles didn't show up in the Sonic story until about 1994, and it's been quickly established that at first he and Sonic were enemies, but obviously, things turned around a bit. Whether they'll be enemies or friends in the sequel is hard to say since it almost feels as though Sonic is experiencing everything for the first time at this point, and it could be that they'll be enemies to start with. But after a while, the two did become allies and rivals since Knuckles is quite skilled as well. The only thing about Knuckles is that he's a little more prone to anger than Sonic, and can be extremely gullible at times. It could be that he'll be a fun character to see on screen, and with Johnson's voice, he might even be a little more exciting since Johnson has already proven to be a great voice actor, as he's been able to perform drama and comedy in equal measures. It's going to be quite a wait for the movie and it's likely that things might change between now and then, but the people have spoken when it comes to who they want to hear playing the role of Knuckles and it's pretty obvious. While this might not mean much, especially since people knowing what they want and what they end up getting are often two very different things, it's been in the recent past that there are writers and directors that are able to tap into the main idea of what the fans want to see and will at least try to accommodate the fans.
There are bound to be a lot of rumors and a good deal of conjecture in the next year when it comes to the Sonic sequel, but if people find out that Johnson is in fact going to sign on for the part of Knuckles it's going to be highly pleasing for a lot of folks. What will be interesting to discover is just why Tails was seen at the end of the first movie and what emergency he'll need to find Sonic to help with. While it's a little different than some people might recall, the Sonic story is still one that feels as though it could be very intriguing.