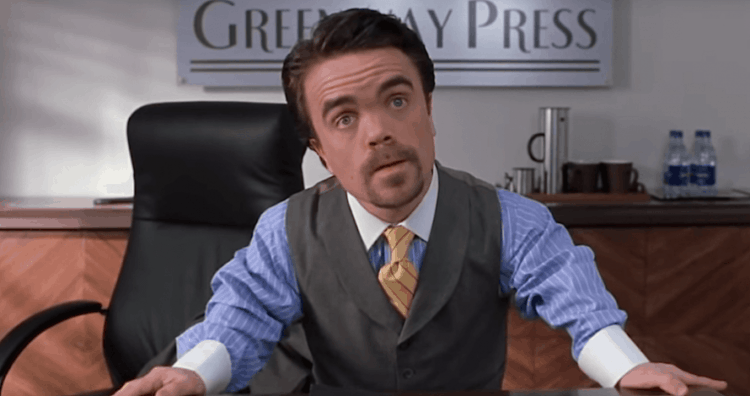 Christmas time is easily the most pervasive of all the holiday seasons. Halloween is largely a one-night affair. Thanksgiving lasts two days, at most. Other holidays like Easter or Valentine's Day might bring about a week of redecorated isles at your grocery store, but that's about it.
But Christmas? Christmas has gobs of movies and TV specials dedicated to it. The holiday has scores of songs devoted to it. You've got your ugly sweaters, your gift-giving, the religious angle, the secular side, nostalgia, whimsy, and traditions both cultural and personal. There's nothing quite like Christmastime. Whether you start celebrating the holiday on December 23rd with Festivus, or December 1st, or—like me—on Halloween night with carols being sung while weirded-out trick-or-treaters come and go, the holiday is everywhere.
One thing my family loves doing this time of year is have a "Christmas movie night" multiple times a week between Halloween night (when we watch "The Nightmare Before Christmas") and Christmas Eve (when we watch "The Polar Express"). For two months we drink in twenty or so movies and specials, from Charlie Brown to Garfield, White Christmas to Elf, Batman Returns to Gremlins, and everything in between.
After doing this for the better part of a decade I've come to a realization: There are scant few sequels among the lot. Sure you can find a few different adaptations of A Christmas Carol and How the Grinch Stole Christmas, but in terms of a "part two," there aren't many beyond Home Alone 1 and 2.
If I were king of the universe I would commission a sequel five Christmas classics…
1. Winnie the Pooh and Christmas Too (TWO)
The original Winnie the Pooh Xmas special first aired in 1991 on ABC as a special episode of the New Adventures of Winnie the Pooh show. In it, Winnie realizes he forgot to write a letter to Santa and inadvertently (he thinks) causes Santa to pass by everyone's house in the Hundred Acre Wood. With the help of Piglet, Pooh dresses up as St. Nick and sets out to hand out hastily-made facsimiles of his friends' wishlist.
As you can imagine, everything goes horribly.
With just twenty-two minutes to work with, the special moves briskly through its fun and charming story. As a child who grew up reading and watching Winnie the Pooh, nothing would please me more than to see him return on Disney+ with a Christmas special. However, I wouldn't do an animated version. I would make it a quasi-sequel to the recent Christopher Robin film. Play it straight, with Christopher going to visit his friends in the woods for the holiday and all the hijinks that would surely ensue. I'm not asking for a two-hour film, just a half-hour one-off that builds on the poignant and delightful movie from last year.
2. Elf: A Prequel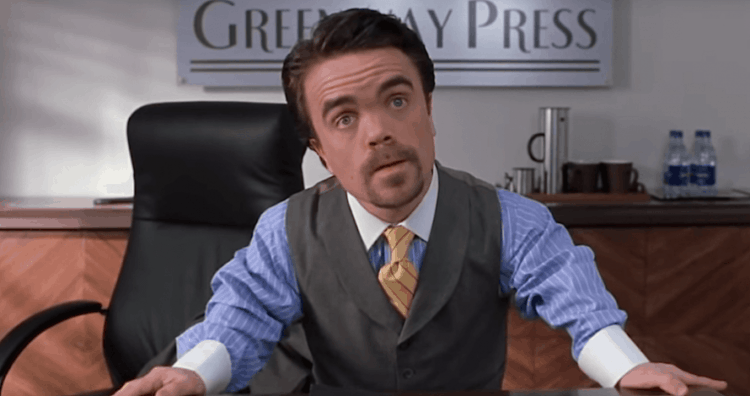 Will Ferrell has already said he would never return to Elf since, in his wise estimation, the original film is perfect and doesn't need to be messed with. Fair enough; this isn't about that Elf. This is about Miles Finch…who secretely is an elf.
I know, I know, but hear me out:
You make the movie about Miles Finch, an elf that got separated from the North Pole and was raised by a rich, cut-throat tycoon who sapped all Christmas joy out of him. His natural Elf-instincts come through subconsciously, especially in his ability to create children's stories at the drop of a hat. I haven't worked out the antagonist or even the plot, but obviously in the end he learns the true meaning of Christmas, falls in love, yada yada yada. Throw enough money at them and you could bring back everyone for the pitch meeting scene in the original movie. You can just use modern tech to de-age them since that's a thing Hollywood is obsessed with today. Make that scene the turning point to his discovery of his true Elf heritage.
Stop laughing, this can work!
3. A Muppet Family Christmas, Again
Every year people ask me what my favorite Christmas "thing" to watch is and I always, immediately say, "A Muppet Family Christmas." At that, they always reply "Oh I love that one. Michael Cain as Scrooge! So great!"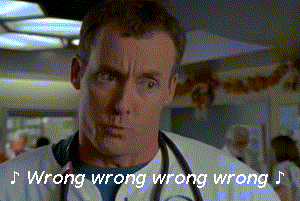 Don't misunderstand, I love the movie called THE MUPPET CHRISTMAS CAROL but I'm not talking about. I'm talking about the late-80's TV special that featured the last on-screen appearance of the late-great Jim Henson. I'm talking about this masterpiece:
Sam the Eagle is my spirit animal.
A Muppet Family Christmas sees Kermit and the gang shack up at Fozzie's mom's house, eventually welcoming the Sesame Street Gang, and even the Fraggles. The forty minute special has a gag a minute, some of the best Fozzie vs Statler and Waldorf interactions in history, and the Swedish Chef trying to cook Big Bird, only to be won over by Big Bird's innocent heart and sweet rendition of The Christmas Song. Seriously, if you haven't seen it stop right now and watch it. And if you have, then you certainly will join me in hoping for a Disney+ revival. Bring the whole muppet gang back together. I don't care what the plot is; that's secondary to the interactions and gags anyway.
4. Fred The Lightbulb-Nosed Elf
First of all look at this guy:
Tell me he doesn't have a lightbulb for a nose.
Okay, now hear me out. What if everyone in Christmas Town as depicted in Rudolph has some kind of weird, dormant mutation gene that, like in X-Men, occasionally triggers and causes noses to become objects of exterior illumination? Rudolph of course is the one we know about; he was born with a very shiny nose. You would even say it glows (like a lightbulb).
But look at that guy up there; if that's not a lightbulb nothing is. So what if he, like Rudolph, was born with a light for a nose and was forced to cover it up by an abusive and ashamed father. Only, instead of running away and winning the respect of his peers (like Rudolph), what if this guy, whom we shall call Fred, grows up bitter and cruel, angry to be forced by the Christmas Town culture to remain in the "light up nose" closet. That would explain why he was so opposed to Hermy, who dared to buck the communist community with his dental nonconformity; Fred clearly resented him for having the courage to do what he never could, be out and proud!
Obviously in the end, after following Fred through his harsh early years and his frustrated middle age years, we could watch his redemption: Motivated by Rudolph and Hermy saving the day, he could decide to come out as nose-glower, finally confident to live as he truly is.
Tell that story, CBS!
5. The Star Wars Holiday Special Strikes Back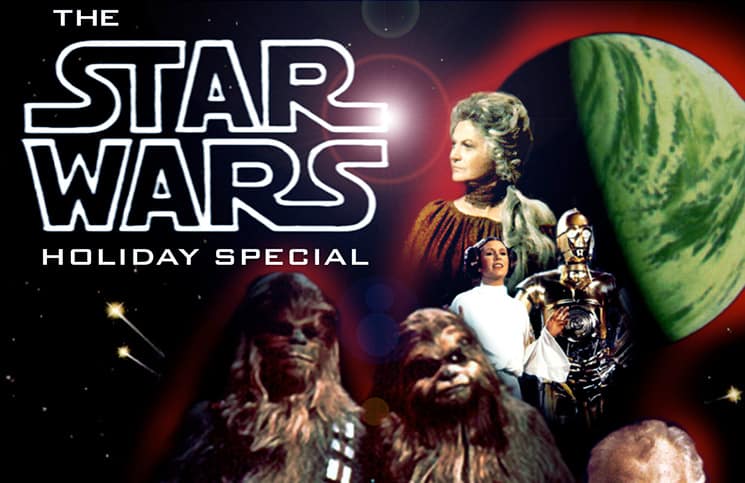 The original was…troubled, to say the least. That being said, there's plenty of material to mine for a new take on the Star Wars Holiday Special.
You can do a Clone Wars show spin-off, set during Christmas (or whatever you want to call it) in the Jedi Temple, with Ki Adi Mundi forced to dress up as whatever the Star Wars equivalent of Santa is after the original Santa is kidnapped by Separatists (the B-Story would be Obi Wan and Anakin going on a mission to rescue to Santa).
You can do a live action version on the level of The Mandalorain, set it in the aftermath of A New Hope. Make it an adaption of the famous World War I "Christmas Truce" as Empire and Rebels forces fight to a standstill before pausing their fight to celebrate the holiday together, choosing to bond (temporarily) over what unites them rather than divides them.
Or you can go big. Set it just before The Force Awakens, pay Harrison Ford a few dozen million dollars to come back and have Han and Chewie visit Maz' Watering Hole on "Christmas," all depressed without Leia and Ben, only to get roped into an hour-long adventure, etc.
I want to see ALL of these things.
What about you? Is there any classic holiday special that you'd like to see revisited? Let us know in the comments below!