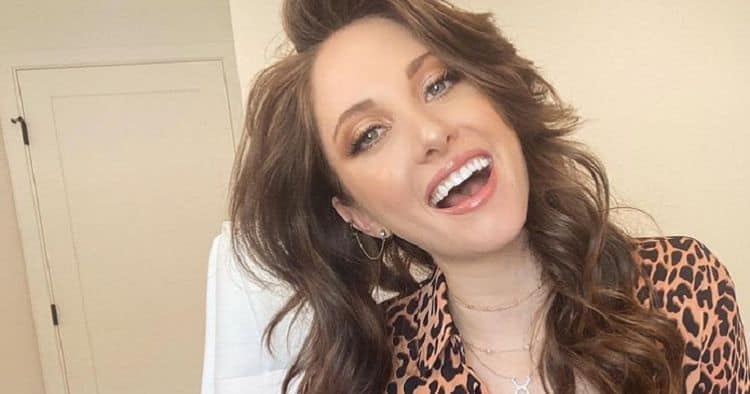 Netflix is always bringing us something new and exciting to watch, and "The Crew," is a new series that the network just had a feeling the people would like. It seems that Netflix is now taking over the world with everything that they do. It's amazing to think about how the company started so many years ago versus how it's going right now, and we are honestly very much here for it. "The Crew," is a hit, and stars like Jillian Mueller are finding that Netflix will make them very famous in no time at all. Everyone is asking about her now that she's starring in "The Crew," and we have a few things about her you might want to know.
1. She's Been Acting a While
She didn't do anything major prior to this, but she's been around. She's done small roles in movies. She's don't guest appearances on primetime shows. She's also done a lot of theater work, which is where her heart really is if we had to guess. Theater is a special place.
2. She's Young
She has a lot of life experience for someone who was born in 1995. She's going to turn 26 in 2021 on May 8. She's young, but she's worked hard most of her life, and she knows that she still has a lot she'd like to accomplish. We are rooting her on while she does it.
3. She's a Jersey Girl
She spent her life in Marlboro, New Jersey. She, in fact, left when she was 17. She did not, however, leave for college as many kids around that age do. She left because she was on tour with "American Idiot," which just sounds beyond awesome to us.
4. She Began Performing on Broadway as A Child
We know many adults that would give almost anything to have a chance to perform on Broadway, and this young woman has been doing it more than half her life at this point. She was only 12 when she got her Broadway start, and that is nothing short of entirely impressive. She's so talented.
5. She's Not Single
If you were hoping that this lovely and talented actress was available, you'll be sad to find out she's not. She is dating a man who plays hockey for a living. His name is Jason Demers. He's a part of the NHL franchise. He plays for the Arizona Coyotes.
6. She Lives in Arizona
Of course, this makes sense. Her boyfriend lives and works in Arizona, so why wouldn't she? It seems that they live together, and it makes sense. The first photo of the two of them was posted on social media in 2015, so they've been together for at least six years now.
7. She's Focused on Her Career
Right now, Jillian Mueller is only 25. She's still very young, and she's still very focused on her career. She's been doing some big things lately, and that means she's finally getting to where she wants to be in terms of her career. It is currently her main focus and her priority, and there is not a thing wrong with that.
8. She'd Like to Have Kids
One day, but not right now. As we mentioned earlier, she's focused on her career right now. She's looking into the future to see herself having some children, but that future is not today. She isn't married yet, she's not ready to start that chapter, and she's still so young that she has plenty of time to figure things out.
9. She Was a Hooker
Her time as a hooker ended in 2019 when she was around 24. Calm down, though. She was a successful actress portraying a hooker in the Broadway musical "Pretty Woman" at the time. Perhaps you've heard of it? It had some other kind-of famous faces starring in the original early 90s movie. Julia Roberts? Richard Gere?
10. She's Private
We love that Jillian Mueller is out living her very best life right now, but we also love that she only shares snapshots of it with the world. She doesn't share what she had for breakfast, what lotion she used on her face, how many seconds she was in front of her mirror deciding what to wear. She just lives her life, shares the sweet moments with her fans, and she seems to really enjoy herself. That's something special, and we hope she never loses that zest for life as she becomes more and more famous.
Tell us what's wrong with this post? How could we improve it? :)
Let us improve this post!