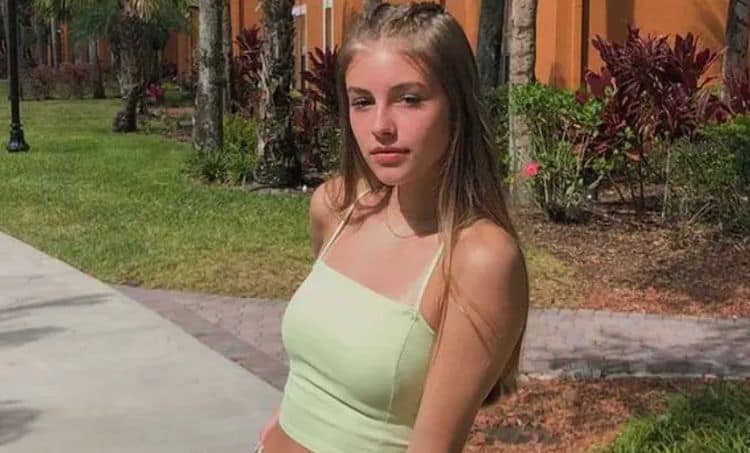 The world is full of young kids turning themselves into stars by lip-syncing and dancing on the internet. Eva Cudmore is one of those young stars, and she's not feeling at all apologetic about how well she's doing. She's still a teenager, but she's living her best life doing things her way, and she's earning money doing it. She's the star to watch right now, and everyone wants to know more about her. Let's find out what you might not already know.
1. She's Young
She's still not an adult, and she won't be for a few more months. Her birthday is February 3, 2003. As of 2020, she's only 17-years-old. This tells us she is not living full time in LA with her content house friends since not one of them is even old enough to live on their own as yet.
2. She's Part of a New House
It was announced in October 2020 that she would join a brand new content house. A content house is a house that is lived in and shared by a number of social media influencers. They film there, stay there, and collaborate to grow their following. She's part of the new Top Talent House with people like Rachel Brockman and Anna Shumate.
3. She Has a Huge Following
Her impressive following is enough to shock anyone considering how young she is and how quickly she's grown from nothing to millions. She's got more than 230k followers on Instagram, and she has more than 1.3 million followers on TikTok – and she's growing daily. It won't be long before she reaches a half-million Instagram followers if we can predict that.
4. She Wasn't Born in the States
If there is something cool about this young woman, it's that she was not born in the states. She was actually born in Abu Dhabi. We don't know much about her family, so we don't know why they were there, but we do know that she lived there for some time. They later moved the family to Canada, and that's where she grew up.
5. She's Got Merchandise
One of the cool things you get when you have a house of your own and some big fame is a line of merchandise. She's got a line that includes everything from tee shirts to sweatshirts and hoodies to so many other things. As she continues to grow more famous, however, she will likely end up with more merchandise items to offer to her fans.
6. She Just Traveled to LA for the First Time
She's got a house in LA now, and she's part of it. But, she just traveled to LA for the first time, and she posted on Instagram that she was nervous about it. She was There at the Top Talent House for the first time on October 11, and she was feeling the nerves.
7. Fans Think Her House Will be Chill
The problem with content houses is that it's coming out now that many of the OG content house creators and members have parted ways – and most not on good terms. There's fighting and drama, yet fans think that this house will not have any of that. We don't know about that, though. A house full of teenage girls from all over the country all fighting to be the most followed? It seems like it might be the epitome of dramatic.
8. She's Making Friends
If the photos posted by the Top Talent House Instagram page are any indication, she's already doing a good job with making friends. The girls seem to get along well, and they should. They are going to gain followers from their new housemates, and it's going to take their current level of success and make it even bigger than it is already.
9. She's Private
She, like most of the other girls now in the house, don't have many personal details out there. We don't know much about Eva Cudmore, like where she is from or what she is up to. We don't think she's graduated from high school yet, but we aren't certain. She keeps her life private considering she's sharing everything about it, and that's good news for a minor.
10. Her Dad is Part of her Situation
There was a time when she introduced her father on her TikTok page, and that was a huge hit with her fans. They loved to see him and their dynamic, and it worked well for them. We love it.