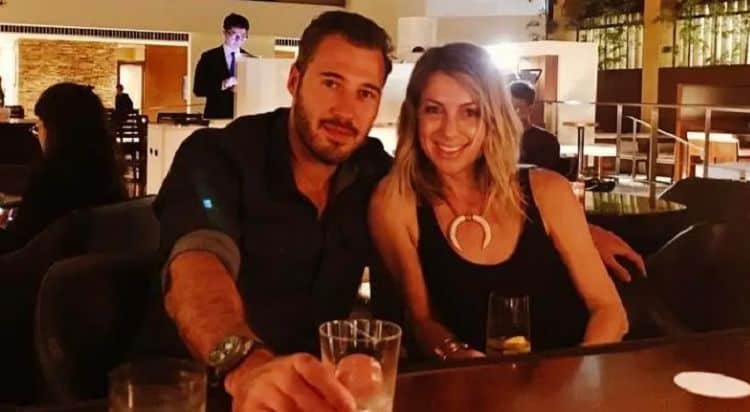 Sharone Hakman is a creative genius in the kitchen. The talented chef rose to popularity in 2010 when he appeared as a contestant on the first season of MasterChef. Although he didn't win, Sharone has gone on to have a successful career in the cooking and TV industries. Since appearing on MasterChef, Sharone has also been a judge on shows like Chopped Junior and Kids Sweets Showdown. His passion for cooking can be seen (and tasted) in every dish he makes. Keep reading for 10 things you didn't know about Sharone Hakman.
1. He Used To Work In Finance
Before breaking into the cooking world, Sharone was a financial advisor. Although the money was good, his heart simply wasn't in it. He spent most of his evenings being stressed out from work and began cooking as a way to decompress. He eventually fell in love with being in the kitchen and took a leave of absence from work in 2009 to study cooking.
2. He Owns A Barbecue Sauce Company
Sharone is the proud owner of a barbecue sauce company called Haks. His signature sauces have become well-known all over the world for their delicious flavor. Gordon Ramsay even referred to the sauce as the best he ever had.
3. He's A Family Man
Sharone's schedule may be hectic, but he always manages to make time for his family. He is happily married to Monica Hakman and they have two adorable sons together. When spending time with his family, Sharone enjoys doing things such as fish, hike, and swim.
4. He Loves To Workout
When your entire career revolves around food, it's always a good idea to incorporate some exercise into your routine. Sharone loves to stay fit and he spends a lot of time working out. Even when he can't get to the gym, you can still catch Sharone doing an outdoor workout like running on the beach.
5. He Spent His Childhood Summers In Israel
Sharone was born in the United States, but his family has Israeli ancestry and Sharone feels a strong connection to the country. When he was growing up, he spent every summer visiting Israel. When he took a break from the finance world to study cooking, he went to Israel to do so.
6. His Grandmother Inspired His Love For Cooking
Cooking has always been a part of Sharone's life, even before he became a cook himself. Sharone's initial interest in food came from his grandmother. Sharone told the Jewish Journal, "She was that bubbe who never left the kitchen. Shabbat was always special. There was something about my grandmother making the gefilte fish from scratch, and smelling the matzah ball soup, and feeling that comfort."
7. He Was Laid Off Right Before He Auditioned For MasterChef
The saying, "when one door opens, another closes" has definitely rang true in Sharone's life. Right before he auditioned for MasterChef, he had been laid off from his job. Although it was was very stressful, it gave him the time he needed to explore other options. In an interview with Reality Wanted, Sharone said, "I had a random thought in the middle of the night like, "I wonder if there's a tv show for amateur cooks." I did a search online and saw the audition was 10 days later."
8. His Grandparents Survived The Holocaust
Sharone's family has a very interesting history that connects to one of the darkest events in history. His grandparents were front Poland and survived the horrors of the Holocaust. Many of the opportunities he's had throughout his career would have been unimaginable just two generations ago.
9. He Believes Many Dining Experiences Are Lacking Comfort
There are lots of restaurants out there that are boasting amazing food and unique dishes. However, Sharone believes that what they need to be offering is comfort. He believes that a comfortable dining experience is what's missing from most restaurants. The importance of comfort while eating is something Sharone says he learned from his grandmother.
10. He Was A Huge Kobe Bryant Fan
Like many people around the world, Sharone was devastated when Kobe Bryant passed away in January of 2020. Less than a month after his death, Sharone posted a very heartwarming tribute to Bryant on Instagram. Sharone said, "I was 15 years old when I met you. I was already madly in love with this game. You taught me that there's no substitute for putting in the work. No matter how talented one is. That mastering anything, takes tens of thousands of hours, takes pain, takes sacrifice."
Tell us what's wrong with this post? How could we improve it? :)
Let us improve this post!