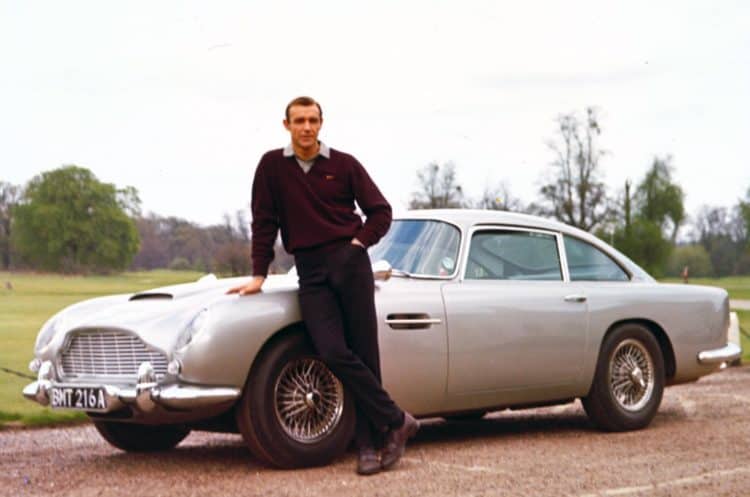 Anticipation for the latest Bond film, No Time to Die, has reached a fever pitch. Suffering from numerous production woes, many wonder whether the so-called final Daniel Craig outing will manage to connect with audiences. Considering that Spectre was such an epic misfire – a disastrous attempt to retrofit the Craig films into a Marvel-like universe – there is real concern that its follow up hasn't learned any of the same lessons. Throw in the franchise's attempt to keep modernising Bond – something that has actually been going on since the Brosnan era – and one can be skeptical as to whether No Time To Die can actually make the super-spy relevant again.
There is some hope on the horizon however, with the news that Phoebe Waller-Bridge, the scribe behind hit spy-show Killing Eve, was drafted in to co-write the screenplay, hopefully injecting Bond with the necessary wit to survive. Ultimately, we will only know if they pulled it off once we see the film for ourselves. In order to get you in the mood for the new James Bond film, we have compiled a list of five essential Bonds to watch beforehand. Spanning four different actors and over 50 years, this brief overview should either adequately introduce you to Bond if you are a novice or refresh your memory ahead of the upcoming film. Read on to see what we have picked below.
Goldfinger
The most quintessential of all James Bond films, Goldfinger really has it all: handy gadgets, beautiful women and the first instance of the iconic phrase "Shaken, not stirred". Sean Connery stars as the iconic character, tasked with stopping gold magnate Auric Goldfinger from contaminating Fort Knox.
While Dr. No and From Russia With Love were fine achievements, Goldfinger is where Bond as legend really comes into view. While the first few Fleming novels, and the first two Bond films, could be considered a little harsh, and perhaps even more John Le Carré-like, Goldfinger lets loose in exploring Bond as the impossible cool, suave and dapper womaniser we all know him for today, and was given license to play with far big budgets.
Here the classic formula is in play – an extensive pre-credits scene, dad jokes, multiple locations, and a final insinuation of sexual conquest – and here it would roughly stay until the drastic rethink of the Craig era. The box office receipts say it all: it's the forty-eighth highest grossing film of all time adjusted for inflation. To watch Goldfinger is to see Bond in his purest form; if you had to watch one, make it this one.
Live and Let Die
With one of No Time To Die's locations including Jamaica, it is wise to revisit the Caribbean-set tale of Live and Let Die. With a cracking title song by Paul and Linda McCartney and a thrilling boat chase scene across the Louisiana bayou, Live and Let Die is one of the finest Bond entertainments, and the first to star Roger Moore (who would play the spy a total of seven times).
Bond's legacy is tied up in his relation to empire, his character an exploration of white British colonial identity. With the newest Bond film introducing a black spy, thus threatening Bond's place in the world, the racially charged nature of Live and Let Die – which employed blaxploitation tropes such as drug trafficking, pimps and an African-American Bond girl – is worth revisiting. No doubt it'll be more sensitive than the tone deaf portrayals in this film.
The Spy Who Loved Me
Bond films are so entertaining due to their unique structure, most noticeably the pre-credits scene that works as a self-contained appetiser before the main course. The Spy Who Loved Me features the best of the lot, a thrilling ski chase in Austria filmed in both St. Moritz, Switzerland and Mount Asgard in Canada. It features world-class stunt skiers, handheld camerawork and Bond flying off the side of a mountain before opening a parachute as Carly Simon's appropriately named "Nobody Does it Better" – the greatest Bond song – brings in the credits. This is Bond at his most escapist.
The rest of the film is pretty solid too, if a little too unserious. Bond is tasked to fight Karl Stromberg, a Swedish villain who builds an incredible underwater lair and plans to make the entire world underwater, butting heads against fan favourite henchman Jaws in the process. In terms of pure entertainment, few Bond films did it better.
GoldenEye
"You're a sexist, misogynist dinosaur. A relic of the Cold War"
With those words, M, now a woman played by Judi Dench, examines Bond's legacy with their key threat, the Soviet Union, eliminated. Released in 1995, during that brief period mankind perhaps thought it was on the way to prosperity and peace, GoldenEye was the first Bond film with any true sense of self-inquiry.
It is also the first film with Pierce Brosnan, who leaned heavily into Bond's silliness and sexual magnetism. Here he fights against Sean Bean as a defective to the Russian mafia with plans to use a satellite weapon against London. Notable for being the first Bond film not based on any pre-existing material from Fleming's novels, GoldenEye showed how the iconic hero could survive after the fall of the Berlin Wall.
Skyfall
Released in 2012, 50 years after Bond's first outing in Dr. No, Skyfall saw Bond fully reckoning with his place in the world, featuring exquisite direction from Sam Mendes, truly sexy locales and a self-reflective narrative that was both revisionist while remaining essentially Bond.
While Daniel Craig appeared sluggish in the dreadful Quantum of Solace, he turns in his best Bond performance, and perhaps the most human portrayal of the character yet, asking questions of Bond's childhood and close, almost maternal relationship with M. Critics loved it, calling it one of the best Bond films of all time, while audiences came in droves, with a total worldwide box office of $1.1 billion. This is the legacy that No Time To Die has been toiling under; leading to perhaps impossible expectations for Fukanaga's film to live up to. Only time will tell if he has the goods.
Tell us what's wrong with this post? How could we improve it? :)
Let us improve this post!