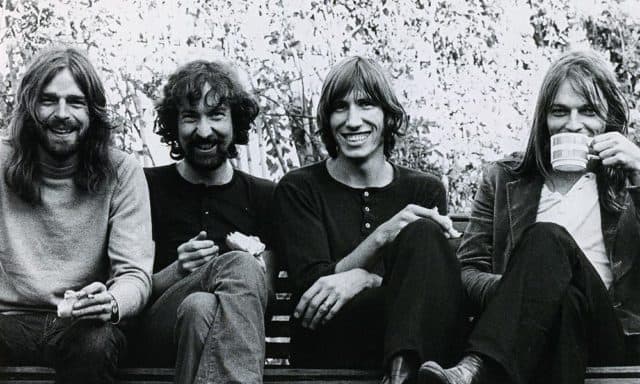 They're great, just awesome, and they helped to define an entire generation of rock. Whew, okay, now that the adoration has been given and the necessary accolades dispensed, it's more than fair to say that Pink Floyd has indeed had a profound effect upon the music industry and even the film industry in their own way. While new material isn't bound to pop up anytime soon, largely because two of the original members passed away, it's still a favorite pastime of many to just sit, pop on a record, a tape, or a CD depending on preference, and drift away with the music as one thinks of yesterday and how great it was. Or, you could watch a movie featuring one of their songs and relive yesteryear in a different manner. Your choice of course.
Read on and discover just how influential Pink Floyd has really been in terms of the film industry.
5. Interstellar Overdrive – Doctor Strange
This one is quite recent as the film just came out this year. Pink Floyd's ten-minute long instrumental isn't used in its entirety, but what can be heard creates a very suitable back drop for the film as we see Dr. Stephen Strange grooming and primping himself for a night out on the town. Somehow the song just seems to set the tone for the good doctor's lavish and decadent lifestyle as it seems to wrap around the very essence that makes Strange who he is, and who he will soon become.
4. Comfortably Numb – The Departed
It's hard to label a band as popular as Pink Floyd as a background band but like so many others they set the tone for a film in such a way that if they weren't there you would notice. This scene between Leonardo DiCaprio and Vera Farmiga is one such scene. It starts out innocently enough but eventually turns into a rather touching love scene, at which point the music starts to get louder as it comes back from the background and regains its rightful place as the tone-setter. Granted this is remake of the song but still, it's amazing and deserves a spot on this list.
3. Hey You – Due Date
Does anyone else think Zach Galifinakis just looks flat crazy most of the time? In this scene as he's trying to get a good "clam bake" going by locking the windows of a moving vehicle, Pink Floyd's song Hey You is providing a rather chill if somewhat sinister yet silly mood. Seriously, he seems so childishly ignorant of the ramifications of what he's doing that you half expect him to pull a bag of Funyuns while trying to steer with his knees. And through it all the song is just cascading through the car like a calming wave, chilling everyone out, even the dog.
2. Money – The Italian Job
Don't say it, this should be an obvious sell. The simple fact that the song is titled Money and the Italian Job is about a robbery is enough to make the distinction that this was an accurate and masterful pick. Not only does it keep with the playful tone of the remake, but it definitely fits with the characters and their different attitudes. Sometimes the filmmakers get it right across the board.
1. Another Brick In The Wall – The Faculty
Okay so this is a bit of a cheat but not really, but kind of, but still not really. Let me explain. Without Pink Floyd's original track this likely wouldn't exist, and without them laying down the foundation The Faculty would have been bereft of a song that set the entire pace of the movie. So it's not really cheating considering that even though someone performed the song, Pink Floyd still made it possible.
Believe it or not unless you know your films from the 1960's to 70's, Pink Floyd is kind of hard to find. They show up in a wide variety of movies and TV shows, but they're there and then gone so quickly that it's hard to notice. In any case, those listed above are without a doubt the best uses in cinema to date.
Save
Tell us what's wrong with this post? How could we improve it? :)
Let us improve this post!