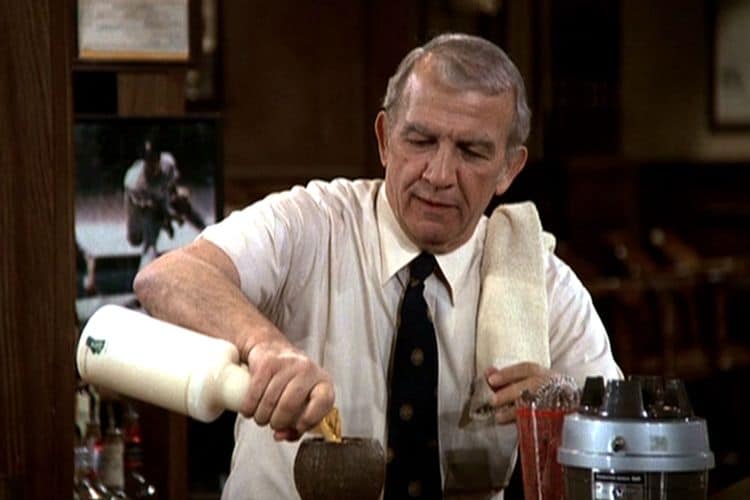 Actors directing TV shows sounds like a recipe for disaster when talking to some folks, but to others, it's enlightening since it adds another dimension to those actors that decide that they want to direct, and for those that are successful in such endeavors it makes them a bit more interesting to their fans. It tends to mean that they can do much more than just act, which is intriguing given that some actors can barely handle themselves on screen it feels like. But some are just as skilled behind the camera as they are in front of it, and their contributions as directors have become something that a lot of fans have come to see as a positive note when it comes to the small screen, but also something of a surprise since a good number of people don't bother to read the credits when the show is over, meaning that they tend to miss the fact that one of their favorite actors was actually at the helm when it came to delivering a convincing story, and in some cases a performance that was just as convincing since some actors have actually directed episodes of the shows they starred in.
Here are a few actors you might not have realized have directed various TV shows.
5. Bryce Dallas Howard – The Mandalorian
The Jurassic World star has directed a couple of episodes of the hit Disney+ show as of now and her contributions have been well-received by many even if a couple of people might be wondering just when the show will finally be getting around to unveiling the one character that a lot of fans are waiting to see. But whether she'll end up directing more episodes as the show continues onward is difficult to say since there have been a few names attached to The Mandalorian, since Carl Weathers, who also acts in the show as Greef Karga, directed the most recent episode.
4. Nicholas Colasanto – Columbo
If you don't remember Nicholas by name then you'd be wise to think of him as Coach from Cheers, since this was one of his beloved roles and one of those that really earned him a great deal of attention from fans. But despite the slightly addle-brained performance he gave on the show he was quite adept at running things from behind the camera since his genius was another thing that people came to respect about him.
3. Bryan Cranston – Breaking Bad
It sounds as though Bryan Cranston also directed a few episodes of Malcolm in the Middle as well, but his contributions for Breaking Bad were stupendous since he wasn't just directing the show for an episode or so, he was directing himself as well, which had to be a little rough. After all, he had to make certain that everything was going the way it needed to go and he had to adjust his own act to fit in with the rest of the cast as well. This might sound like something that would be exceedingly easy, but the truth of it is that Cranston has been growing in influence throughout the years and things like this have made it clear that he's much more talented than people gave him credit for.
2. Jodie Foster – House of Cards
It had to be a little tense directing this show since the content is a bit close to the mark at times and the fact is that anything that's taking on the appearance of something that happens in real life is going to be highly scrutinized and probably heavily-criticized since people want to see some accuracy and a lot of realism that is hard to get right at times. But considering how well this show was presented and the fact that it was one of the more popular shows for a while indicates that Foster and her fellow directors were able to deliver without too much trouble, or at least without things falling apart.
1. Steve Buscemi – The Sopranos
Despite being kind of an odd-looking individual, which he's traded on at times since it's worked for him, Steve Buscemi is also the kind of guy that's been able to find himself in just the right spot quite often to do something great that people will remember him for. As a part of The Sopranos, it's not hard to see that he would become a bit more integral to the series at some point both as an actor and as a director since the guy is simply skilled and is much more capable than people think. For someone that doesn't feel suited to a lot of things other than comedy, he's proven to be every bit the dramatic actor and his turn as a director was something that showed that he knows what he's doing behind the camera as well.
Actors are sometimes better suited to running the show than people think.