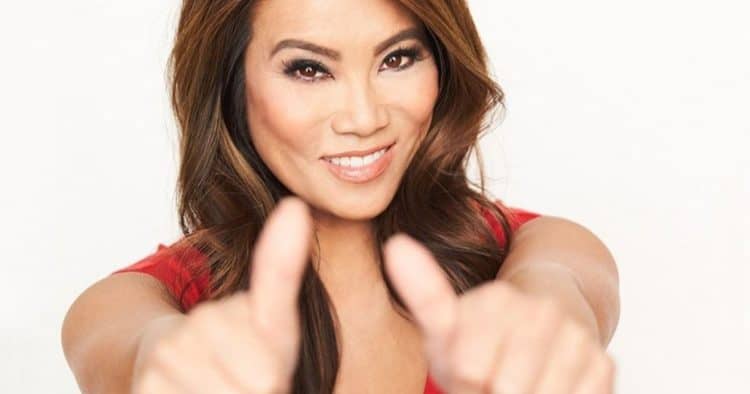 Better known as Dr. Pimple Popper, Dr. Sandra Lee is one of the most famous dermatologists in the game. Initially well-known for her YouTube channel which featured all kinds of pimple popping and extraction videos, she gained even more attention when she landed her own show on TLC in 2018. On the surface, the idea of watching someone pop pimples sounds a little gross, but there's actually something very captivating about it. Thanks to her work, Dr. Pimple Popper has been able to help countless people and there are plenty more hoping she can do the same thing for them. However, cost is typically an important factor for most people when considering medical treatments. Keep reading to get more information on how much it costs to see Dr. Pimple Popper.
Dr. Pimple Popper's Pricing Isn't One Size Fits All
If you're reading this article, you were probably hoping to have the exact prices laid out for you. Unfortunately, that's not possible because the cost ranges based on a number of factors. Most notably, the cost will vary drastically for people who are on the show vs. people who see Dr. Pimple Popper without being filmed.
How Much It Costs To See Dr. Pimple Popper Without Being Filmed
Being on camera while getting a huge cyst or pimple popped isn't everyone's idea of a good time. The good news is that you don't have to agree to be filmed in order to get an appointment with Dr. Pimple Popper. Her office, Skin Physicians and Surgeons, is located in California and has a website with a contact form and phone number that people can use to get in touch about scheduling an appointment. Since there's a good chance that Dr. Pimple Popper's schedule is pretty packed, people can also make appointments with the other physicians in the practice if seeing her isn't a must.
Like most doctor's offices, Skin Physicians and Surgeons don't have a price list on their website. However, Mama Mia reports that extractions typically cost around $500 to $600. Since many of these procedures are not deemed medically necessary, they won't be covered by insurance. During an interview with Refinery 29, Dr. Pimple Popper said, "The rules of what dermatological procedures are covered under certain insurance plans differs state to state. Sadly, I find that the reason a lot of my patients haven't had their condition treated is because they don't have the money to have it done. If you have to cover a complicated surgery out of pocket, it can be very expensive." While there's no denying the fact that seeing Dr. Pimple Popper isn't cheap, it's definitely worth it for a lot of people. Skin, Physicians, and Surgeons also offers financing options for those who need time to pay off their treatment.
How Much It Costs For Those Willing To Be Filmed
People who are comfortable with being on camera will be happy to know that they can have the chance to see Dr. Pimple Popper for free. All of the patients you see on Dr. Pimple Popper's show are receiving their procedures free of charge. You may be wondering why Dr. Pimple Popper is willing to see patients for free, but the answer is pretty simple. Patients who are willing to be featured on the show provide Dr. Pimple Popper with content that will eventually make her money.
Unfortunately, we weren't able to find a current casting call for the show, but those who are interested can try reaching out to popper@aberrantcreative.com to apply. According to Allure, submissions much include "a selfie, a photo of your skin issue, and an explanation of how it has impacted your life." It's likely that patients are selected based on the severity of their condition and the entertainment value of their backstory. Since there is probably an overwhelming number of applicants, people will likely only hear back if they've been chosen.
Dr. Pimple Popper Loves Helping Others
Dr. Pimple Popper has probably made a lot of money over the years, but what she does is about more than making a profit. She genuinely enjoys being able to change people's lives through her work. Even if you don't need Dr. Pimple Popper's services, you've probably learned a lot from watching her over the years. Thanks to her knowledge and skills, people have become more confident and comfortable in their skin. Dr. Pimple Popper looks forward to being able to continue to help people in the years to come. Her fans are equally as excited to continue following her journey.