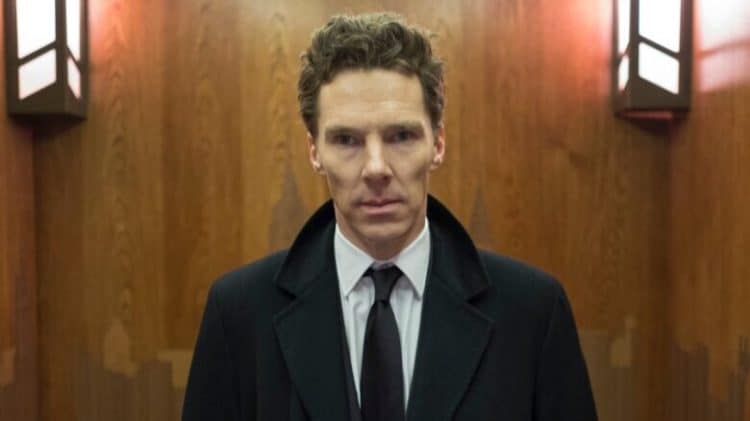 Benedict Cumberbatch has been making his way forward with his career in a huge way over the past several years, whether it's been with the MCU or otherwise. In the upcoming Netflix series The 39 Steps, he'll be taking on a role that will thrust him back into the world of spies and espionage that he's proven to be adept in for a while now. The story will be adapted from the same tale that has been told multiple times over the years and will of course be updated for the current era, though it's easy to think that Benedict would be able to play the role if it was kept as a period piece, considering that he's been highly effective in many different movies that are set in various time periods. The project will be presented as a limited series on Netflix, so it does feel as though there will be far more content than people might have seen before. In this manner, the story can be extended and various aspects can be heightened and even expanded upon in order to give more detail and even more of a thrill. To be honest though it would be wise to review the story and perhaps even watch an earlier version of it just to get the gist of what's going on. Here's a short synopsis via What's on Netflix:
Richard Hannay gets thrown into an international drama. He receives a frantic visit from a stranger, an American named Franklin P. Scudder. Scudder tells him of a plot by the Germans to assassinate the Greek Premier, Constantine Karolides, during an upcoming visit to London. Scudder, who is a freelance spy, writes all the details of the plot in code in a black notebook. Scudder asks to hide in Richard's apartment.
Four days later Richard has to run for his life. He returns home to find his apartment has been ransacked and Scudder's body—he has been stabbed to death—planted there. Richard, who realizes he looks guilty, is forced to go on the lam to escape both the police and the people who killed Scudder. He also feels obliged to prevent the Greek Premier's assassination.
Over the course of his career, it does feel that Benedict has come back to this type of role, or at least this type of project, a couple of times as though it might be his niche, or perhaps his favored type of story to act in. Everyone has their own thing, and some even have multiple roles that they enjoy playing, but there are plenty that would admit to being fond of one type of role that allows them the chance to play out a personalized fantasy as the type of character they truly enjoy playing. This explains a lot when looking at pretty much anyone's role in a movie since those that aren't too fond of the type of character they're playing or what they're being asked to do can appear stiff, less than receptive, and even irritated with the role. As Doctor Strange, it would appear that Benedict is still doing his absolute best, but comparing Doctor Strange to a movie such as The Mauritanian or any other movie that Benedict has done makes it feel as though he gives just as much to each role, but is a little more comfortable in certain roles than others. It's very likely that he enjoys what he's doing, but again, minor observations are what make it appear as though he might be more at home in one role over another.
Like many espionage projects, this one will likely be more appealing to those that are into this type of story, since for some it might move a little too slow or not offer enough action. Everyone has their own favorite story after all and trying to deride anyone for this is kind of pointless, especially since within every story it's very easy to find a commonality that people can agree on. The idea that it will tell a gripping and very well-respected story makes it stand out as something that will be worth the effort and the time it will take to watch. Pretty much anything that Benedict has done within the past decade or has been worth a look, and it's already sounding as though this limited series will be another worthwhile example of his acting skills. Production for the limited series isn't expected to start up until 2022, so it's fair to say that we won't be seeing this arrive until late 2022 or possibly 2023 depending on how things go. But as of now the idea that it will be headed to Netflix should give a lot of fans the chance and the desire to check out the original story to see what they might be able to expect.