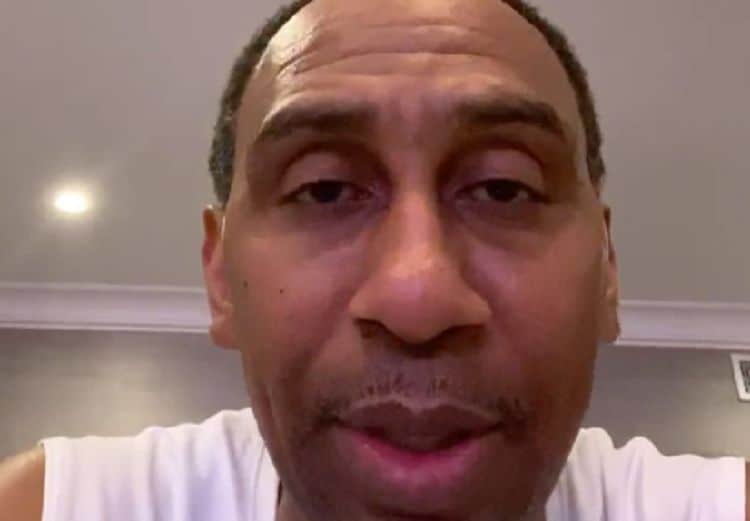 Stephen A. Smith is easily one of the most well-known sports journalists and commentators of his generation. Stephen has worked on radio, TV, and in print media. When it comes to professional basketball, Stephen A. Smith is the go to guy. His years of being in the industry have resulted in him having one of the most highly regarded opinions in the business. There's no doubt that his work has impacted countless people and his legacy will continue to influence sports fans for generations to come. With a career as meaningful as his has been, there's no doubt that Smith's story will eventually make it to film in some capacity. Here are 5 actors who would be great options to play Stephen A. Smith in a movie.
1. Michael B. Jordan
Over the last several years, Michael B. Jordan has proven why he's one of the most talented young actors in Hollywood. Thanks to roles in movies like Creed, Black Panther, and Just Mercy, Jordan has proven that he deserves every once of attention he's been getting. He has already played two biographical roles, and he absolutely knocked them both out of the park. Jordan is particularly talented at playing more serious characters, and he could definitely do Smith's story justice. Playing someone like Stephen A. Smith could be the perfect opportunity for Jordan to earn an Academy Award nomination.
2. Will Smith
With more than 30 years of experience under his belt, Will Smith is known for being incredibly talented and extremely well-liked. At this point in his career, any film featuring Will Smith is a must see. He's been in dozens of films and played a wide variety of characters. Will Smith would definitely the perfect amount of passion to tell Stephen's story. Stephen and Will have also done interviews together over the years, so Will already has a good understanding of how Stephen operates. Will Smith and Stephen A. Smith also have another inadvertent connection. Stephen began his print media career in Philadelphia which is where Smith was born and raised.
3. Cuba Gooding Jr.
Academy Award winning actor, Cuba Gooding Jr., has been leaving viewers in awe for more than 3 decades. From comedy, to horror, to drama, Cuba has shown the world that he can do it all. He's another actor who has experience playing biographical roles. In fact, his role in the 2003 film, Radio, is widely considered one of his best. Cuba has a knack for being able to learn a person's exact mannerisms and truly embody who they are as a person. With that being said, he could definitely give a realistic portrayal of Smith. More than anything though, it would definitely be fun to watch Cuba in the role.
4. Lorenz Tate
Lorenz Tate has been acting professionally since he was a child. He made his first on screen appearance in 1985 in an episode of the Twilight Zone. Since then, he has gone on to appear in many movies and TV shows. In one of his most recent roles as Councilman Tate on the his series Power, Tate showed his ability to play a complex character who experiences a wide range of emotions and situations. Despite being incredibly talented, Tate has only won two awards in his career: a Screen Actors Guild Award and a Critics Choice Award, both for his role in the 2006 film, Crash. Playing the role of Stephen A. Smith could put Tate in a position to earn major nominations and even win awards.
5. Jamie Foxx
Jamie Foxx isn't just talented, he's multi-talented. He is well-known and well-respected for his work as an actor, singer, and comedian. No matter what kinds of movies or shows you like, you've probably seen at least one thing with Jamie Foxx in it. He's the type of actor who always brings the perfect balance of seriousness and humor to every role he plays. His experience as a game show host could also help him tap into a level of energy that is similar to Stephen A. Smith's line of work. Jamie Foxx has also worked with Stephan A. Smith in the past. It's clear that the two have established a mutual level of respect for each other. There's a good chance that Smith would be pleased if Foxx were to ever play him.