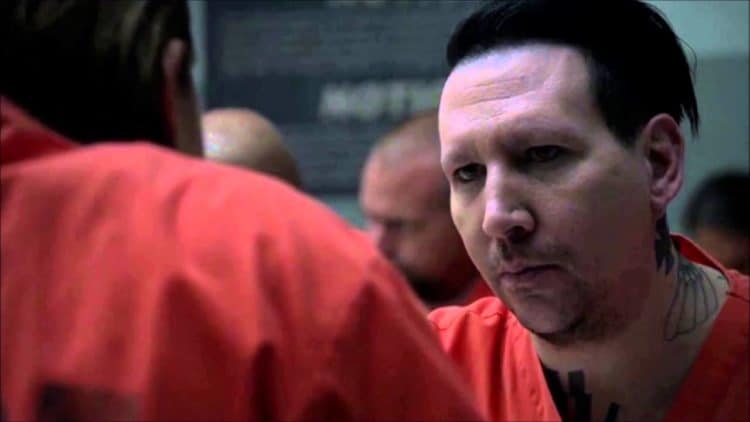 Whether or not a person has heard about the accusations that have been filed against Marilyn Manson, it does feel as though his career might be in serious jeopardy since he's been axed from a couple of different shows and it sounds as though his label wants nothing to do with him any longer. All of this might be as real as it gets, or it might be another MeToo moment in which people are being riled up about something that was brought to the attention of law enforcement years after the fact. There are a great number of reasons that have been given for this type of thing to happen, and there are many that would side with the victim with or without evidence, but one thing is abundantly clear, Manson has joined the ranks of those that are being targeted as abusers, and if his career survives it will be a small miracle. But, if he is guilty then it's likely that his career isn't meant to survive. All in all, it sounds like something that could eventually be turned into a movie at some point, and one would no doubt wonder just who would be able to play Manson's role if such a thing did happen.
Here are a few actors that might be able to take on his role.
5. Miles Teller
When trying to cast someone to play Marilyn Manson it kind of needs to be said that face and body shape would go a long way towards getting the right look. That being said, Miles is a pretty good actor and it feels that this might be a challenge but is definitely possible. Along with everyone on this list, it would be a matter of whether or not he would want to take on this role rather than if he could. MIles has been in a few different roles in his career and it's very easy to think that he wouldn't be high on the list of those to be selected should this kind of a biopic ever happen, but he still feels like a solid backup.
4. Ryan Gosling
This probably sounds like an odd pick since a lot of people might think that Manson and Gosling are about as opposite as can be, but it's still something that might be possible simply because stranger things have happened. Gosling is usually in action movies or chick flicks and it's been established for a while that this is where people like to see him, and of course, drama is considered to be one of his biggest strengths. Anyone taking on the role of Manson would have to really dive into the deep end of the crazy pool as some would think if only to get some level of accuracy that might help the movie work.
3. Bradley Cooper
This is probably the strange pick out of the bunch since Cooper is probably a little further removed from being like Manson than Ryan Gosling is, but it still feels as though he'd be able to pull it off and make things work in his own way. In a lot of ways, Cooper might be a much more awkward pick since he's usually all drama and all action with some comedy thrown in, and he's not quite as dramatic as Gosling a lot of times. But it would be interesting to see him in this role simply because like the others it would force him to push things in a direction that he's not seen to entertain typically.
2. Benedict Cumberbatch
Face shape is the reason why he's so high on this list, but his acting ability is a great justification as well since he's played several characters since his emergence into the business and he's been able to convince people that he is worth watching, so it's fair to say that he too might need a continual challenge, a way to keep his acting skills sharpened since while he is really good at what he does, it would be interesting to see what he might do with a role that would be outside of his wheelhouse. It does feel that he could make it work.
1. Nicolas Cage
This part almost feels like it's made for Nicolas Cage if he would agree to star in it, and also take a very big muscle relaxer so that he's not so all over the place since his look and his calmer mannerisms might work for this part. It might that he's getting a bit old for the role, but it could still work if the biopic were to be made in the next few years. With all that being said it's possible that he would fit this role quite well if only because he can act kind of nutty at times, and it works.
It'll be interesting to see what happens in Manson's case.