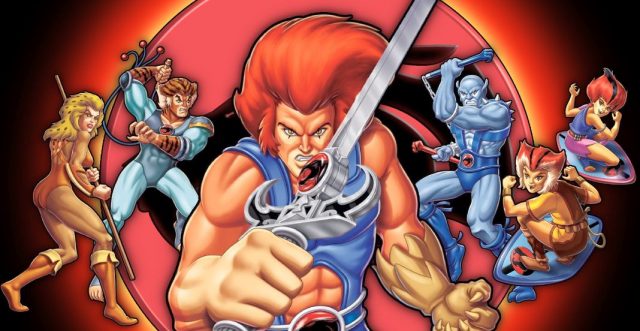 For those who grew up in the 1980s, Saturday morning only needed to involve two things: sugar-laden cereal and cartoons. If you were into video games you'd also have an Atari, Sega, or NES thrown into the mix, but cereal and cartoons were a must. The cartoons from back in the day are a far cry from the ones that kids watch today, leading many a millennial to pine for years past. Some 80s series have seen reboots, with many finding success and others being huge flops that never should've happened in the first place. Still, there are a select few cartoons that haven't been rebooted but seriously should be. Here are five 80s cartoons that need to be brought back.
1. Bionic Six
Bionic Six aired in 1987, and it was an awesome animated show. The show centered around a family of enhanced humans who had powers due to bionic tech. The guy behind the whole thing was Professor Sharp, director of the Special Projects Labs who first targeted test pilot Jack Bennet, his wife, and their family for the experiment. Once they were "enhanced", it was a thrilling ride watching the family use their new powers and the banter between them was pretty comical at times. Best of all, we all got to see the evil Doctor Scarab, who just so happened to be Professor Sharp's brother.
If Bionic Six got a reboot, there's a good chance it could attain popularity again. Not only does it incorporate the theme of technology, it's a unique premise and has a villain that you can't help but want to see. There were even Bionic Six action figures and books produced back when it was on the air, so a revamped version could definitely be financially successful.
2. Thundercats
Fighting cat-human aliens who had cool costumes and weapons? Yes, please. Thundercats was one of the great Japanese animations to come out in the 80s, and that was when the show hit its prime. It did come back to TV in 2011 for one season, but if the show were to go back to its roots it would totally become as well regarded as the original.
Here's where the show went wrong during its first revival: it came off as a plot to sell Thundercats action figures. The visuals were fantastic and the cartoon was sleeker than its 80s incarnation, but unfortunately it stuck to being toy driven. Take that away, put in some better storytelling, and you'd have a hit. It would be worth it to see this epic series done some justice in modern times.
3. SilverHawks
SilverHawks was much too short lived, and it really does deserve another shot as a series. It ran from September 1986 to December 1986, and that was just enough to get kids hooked and then leave them mad once the show quickly left the air. It was a great concept that featured policemen with bionic features who were up against an alien mob boss and his gang. That there was an alien mob boss on the show should qualify SilverHawks for an immediate reboot.
First off, who wouldn't want to see a cartoon with an evil being named Mon*Star that's a quintillionaire? Everyone would and everyone did back then, so surely kids today would be hyped to get something like that on TV. Great villain aside, the SilverHawks team itself wasn't bad and was well worth watching. Commander Stargazer, The Copper Kidd, Colonel Bluegrass — we could all use a bit of them in our lives. SilverHawks was created by the same team that was behind Thundercats, which is probably why it was so awesome.
4. Thundarr the Barbarian
Ask any kids who watched 80s cartoons who they most wanted to be like, and guys will probably answer "Thundarr the Barbarian". He was great in every way, from his looks, to the way he wielded his sword, to his back story. The character was so interesting that kids back then forgave him for his weird scantily clad wardrobe, as did parents.
The show was set thousands of years into the future, on a post-apocalyptic planet where most of the territories are ruled by wizards. Thundarr is called a barbarian because he used to be a slave, but then he was freed by a princess who gifted him a sword. He took that sword and immediately started wrecking bad guys, all while shouting memorable phrases and letting out war cries. If nothing else, Thundarr showed how a true underdog triumphs. And, let's not forget, the show also had some great storytelling that you don't often see on cartoons airing today.
5. Centurions: Power Xtreme
There's tons of now-adults who are still wondering why Centurions hasn't gotten a reboot. How many times has Transformers been brought back, killed, and then dug up again? Not that Transformers doesn't have its great points, but if that franchise can get so many chances this one certainly should get an opportunity to come back on TV. For those who may have forgotten in the 30 years since Centurions: Power Xtreme aired, comic book icons Gil Kane and Jack Kirby were behind the show's concept and the characters' designs. Really, who needs any more reason to revive it?
Centurions: Power Xtreme was eventually made into a DC Comics series, but it ran for two seasons on television. This was a futuristic 80s cartoon set in the 21st century. On the show the evil Doc Terror, a genius cyborg, is on a mission to rule the planet by turning everyone on earth into his cyborg slaves. At his side were a slew of drones and his sidekick Hacker, a fellow cyborg.
Up to stop him were the Centurions, a team armed with crazy suits and weapons that had to be activated by them shouting "Power Xtreme!". Why did they have to say that for their weapons to work? It's still not clear, but no one really cared back then because they were so awesome. Max Ray, Ace McCloud, and Jake Rockwell were the main heroes who would sometimes get assists against Doc Terror from John Thunder and Rex Charger. The names of these guys alone was great, but the entire show overall had an appeal that's difficult to find nowadays.